The Anbar city of al-Rutba is "immune" to the infiltration of "Islamic State of Iraq and Syria" (ISIS) remnants and "has not experienced any major security breach in two years", mayor Imad al-Dulaimi told Diyaruna Monday (August 13th).
"Forces from the army's 1st Division, along with the Anbar provincial police command and tribesmen, are responsible for maintaining security in the city," he said.
These forces "are working in close co-ordination to secure the city and the international highway stretching in the direction of the Trebil crossing with Jordan and the al-Waleed crossing with Syria", he said.
"There is a security fence around our city," said al-Dulaimi, noting that military units carry out daily search operations for ISIS remnants in the desert of al-Rutba.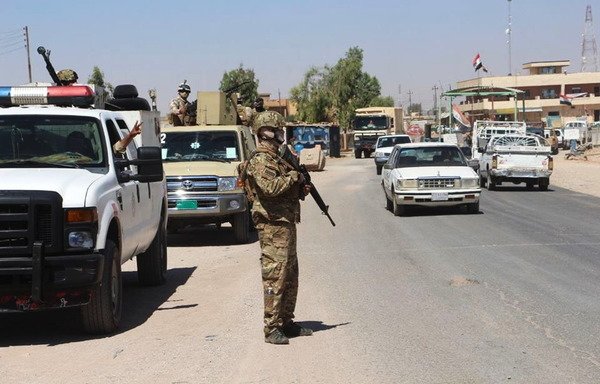 "The city is immune to infiltration attempts and enjoys full stability," he said, adding that the traffic of citizens and goods on the international road is "safe and normal".
Intelligence efforts have facilitated the arrest of dangerous terror elements who were setting up sleeper cells, he said.
"Three weeks ago, a terrorist wanted for trial was arrested after being closely monitored by surveillance planes from the time he was in the desert until he reached the city," he added.
Security forces also have carried out several attacks against ISIS bases and hideouts in the area of al-​​Dabaa south of al-Rutba, said al-Dulaimi.
On August 6th, they destroyed an ammunition depot in that area containing "65 artillery shells, 35 mortar shells, a number of improvised explosive devices [IEDs] of various sizes, and single-barrel machine gun ammunition belts", he said.
Iraqi army supports rebuilding
The army also is providing support to the civil and service sectors as part of the "Iraq Our Great Home, We Build it Together" campaign, which it has been carrying out since August 1st in al-Rutba.
The campaign is "the 1st Infantry Division's contribution to supporting the city administration in the provision of public services to the people and repairing projects destroyed by terrorism", said al-Dulaimi.
"The army is today helping us repair generators and drinking water networks, and its specialised vehicles (power shovels, tankers and cranes) are taking part in cleaning and in providing municipal services," he said.