Most of the western Anbar city of Anah's displaced population has returned home nearly a year after its liberation from the "Islamic State of Iraq and Syria" (ISIS), the city's council head Abdul Karim Mahmoud Rashid told Diyaruna Friday (August 10th).
"Seventy percent of Anah's displaced residents who were residing in housing camps in eastern Anbar, as well as those displaced to the Kurdish region, have returned to their homes," he said.
Anah's population of about 30,000 people gradually fled the city after it fell to ISIS in late 2014.
Soon after ISIS's defeat on September 21st, 2017, the city's local administration, in co-ordination with security forces, initiated efforts to return the displaced in batches.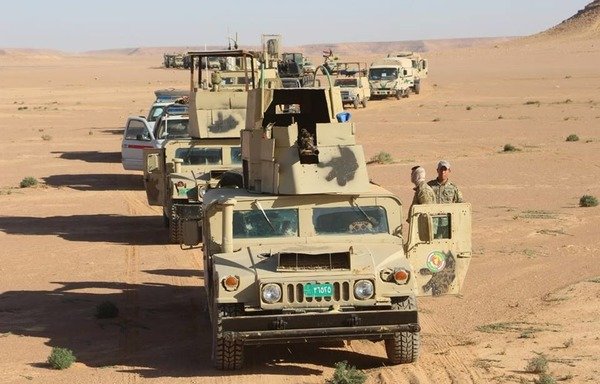 "Providing services and stabilising the security situation have been the main factors driving the return of the majority of the population," said Rashid.
"We are very close to ending the displacement crisis which has caused the people great suffering," he said.
"We have been able, through exceptional efforts in co-operation with local and international humanitarian organisations, to make good progress in rehabilitating basic services in the water, electricity, and municipalities sector," he said.
Securing the desert
The city is experiencing a stable security situation thanks to the remarkable efforts of the al-Jazeera Forces Command, the army, local police and border guard forces, Rashid said.
They have been working to secure the western Anbar desert and track down ISIS remnants and sleeper cells, he said, adding that the forces occasionally launch pre-emptive attacks against militant hideouts and comb-and-search operations.
Security forces on Tuesday (August 7th), with the participation of the Iraqi air force, attacked four secret underground bases in the desert near the village of Umm al-Waz, he said.
The attack resulted in "the killing of 10 ISIS elements who were hiding in those bases, which were later fully destroyed", Rashid said.
Six explosive belts and seven motorcycles were also seized, he added.
Earlier this week, security forces arrested four members of an ISIS sleeper cell in the city of Anah, based on information from intelligence sources, he said.