Anbar residents are welcoming the reopening of the Fallujah train station after a five-year suspension of the railway due to terrorist attacks and destruction of the Anbar railway network at the hands of the "Islamic State of Iraq and Syria" (ISIS).
"In collaboration with the Iraqi Republic Railways company in Baghdad, the Ministry of Transport and government authorities in Anbar, our engineering and technical teams have managed to complete rehabilitation of railway lines between Baghdad and Fallujah and repair the damaged parts of the line," Ahmed al-Dulaimi, an engineer who is managing the Fallujah train station, told Diyaruna.
"It only took three months to rebuild the Fallujah line and the first journey from the capital Baghdad to Fallujah was successful without any interruptions and a high turnout of passengers," he said.
On July 25th, the Ministry of Transport offered free rides for three days to train passengers travelling between Baghdad and Fallujah in an effort to "serve the good people of Fallujah", it said in a statement.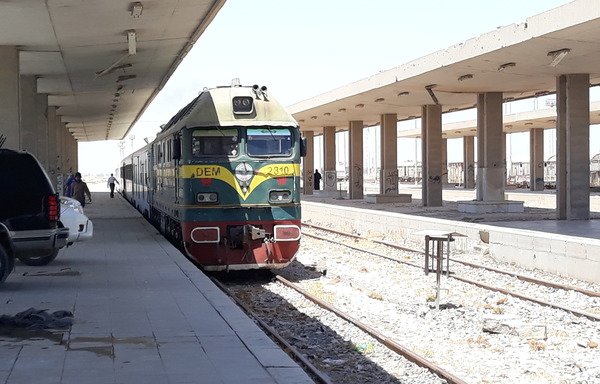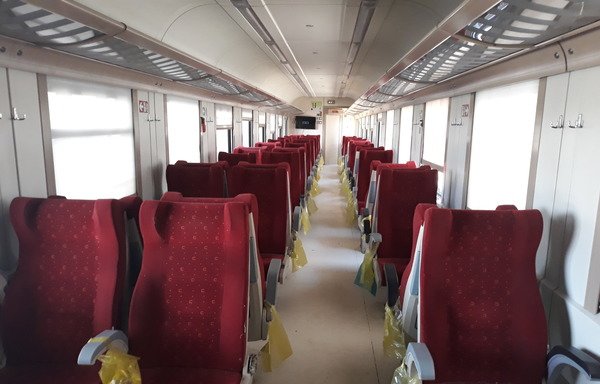 "Five years is a long time for train services to be halted as a result of ISIS destroying stations and railways, al-Dulaimi said, but now all services are back to working order in Anbar.
Expanding rail services
Days after the resumption of railway services between Baghdad and Fallujah, the first train journey from the capital to Ramadi also took off, said Imad al-Mohammadi, an engineer at the Ramadi train station maintenance department.
"Reconstruction and rehabilitation of railway lines has been ongoing with completion scheduled in the next two months," he told Diyaruna.
"The plan in place by government agencies is to reopen railroad transportation from Baghdad to Akashat, al-Qaim and Haditha in western Anbar by the end of the year," he said.
"The Fallujah Train Authority has already set ticket prices and train schedules between Fallujah and Baghdad," he said. "Prices are quite reasonable at 2,000 Iraqi dinars ($1.70) per passenger and 3,000 Iraqi dinars ($2.50) for business travellers", with two trains daily between the two cities.
"The stable security situation in the cities of Anbar and the focus of the local and central governments on rebuilding and rehabilitating the infrastructure has substantially helped quickly bring back services to the province," said Brig. Hussain al-Tamimi of the East Anbar Operations Command.
"Security forces have managed to fully secure the railway line between Fallujah and Baghdad that passes through al-Karma and Abu Ghraib to the international station in al-Alawi in Baghdad," he told Diyaruna.
This aims to provide security for passengers and cargo, he said.
"The Fallujah train will transport passengers on daily journeys as well as transport goods and cargo at reasonable prices," said Talib al-Hasnawi, head of Fallujah's municipal council.
This "will save time and effort and reduce congestion on roads", he said, noting that work is under way to soon reopen al-Nassaf and al-Halabsa train stations in western Fallujah.
Victory over terrorists
"Reopening the Fallujah train is yet another victory over terrorists, who wanted injustice, murder, bloodletting and humiliation for Anbaris," said Sara Saeed, a 29-year old resident of Fallujah who recently took a ride on the train.
Anbaris "relied on themselves to bring back services including the railway line", she told Diyaruna.
"The train journey from Fallujah to Baghdad lasts approximately 55 minutes and was relatively quick as we enjoyed services such as a large TV screen and we were able to see beautiful scenes through the windows of the passing train," she said.
Fallujah resident Akram Jalal, 38, said he hopes rail services will continue to expand.
"Two journeys a day are not enough with the high number of passengers and demand for night journeys and larger cargo carriages so that businesses can ship their goods," he told Diyaruna.
"We can only be happy when all stations throughout Anbar are reopened and bridges and crossways for trains are rehabilitated to ensure the comfort of passengers and reduce the effort and time it takes to travel by car on the old roads," he said.