The Iraqi government has pledged to form emergency units to enhance security in Ninawa's desert areas, the Ninawa police command said Friday (July 20th).
Prime Minister Haider al-Abadi and Interior Minister Qasim al-Araji have promised to form emergency police units in the desert areas of al-Khodr and al-Baaj, Ninawa police chief Brig. Gen. Hamad Namis al-Jubury told Diyaruna.
The move is part of an effort to strengthen security in the vast expanses of desert in Salaheddine and Anbar, which extend to the border with Syria.
In the interim, he said, Ninawa's police command has risen to meet the challenge with the available personnel.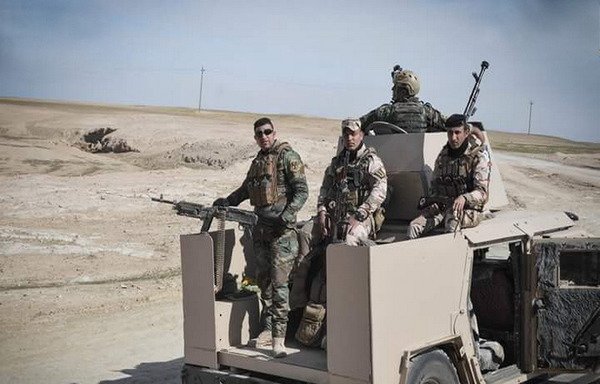 "Our forces are deployed in all districts in the province, conducting successful security operations in the hunt for terrorist remnants hiding among civilians or outside the cities," he said.
"We conduct day-to-day searches in different areas based on accurate intelligence, most of which comes from the local people, who co-operate with us," he added.
ISIS elements captured
Recent operations have seen positive results, al-Jubury said, with security forces arresting 23 extremist elements in eastern and western Mosul.
Among them were four men who were wanted on terrorism charges, he said.
Two of the men, all of whom were apprehended in al-Zahraa and al-Qahera in eastern Mosul, worked for the hesba ("religious police") court of the "Islamic State of Iraq and Syria" (ISIS), he said.
One of the men worked in ISIS's sharia or iftaa bureau, he said, while another was an ISIS fighter.
On July 12th, police arrested an ISIS element in west Mosul's al-Risala neighbourhood by the name of Anmar Hashim Hamad.
He had worked in the group's "mosques bureau", overseeing the pledges of allegiance by volunteers signing up to fight in the ranks of ISIS.
The police on Thursday released two citizens who had been kidnapped by ISIS in the vicinity of al-Khodr, al-Jubury said.
"During the release operation, a fierce clash took place with the terrorists and our troops were able to kill five ISIS members," he said.
In addition to the arrests, Ninawa police occasionally seize weapons caches and munitions-making workshops, as well as rest-houses belonging to the group.