The Iraqi government is preparing to launch a broad service programme that provides sources of income to returning internally displaced persons (IDPs).
Through the Pay-for-Work programme, the government seeks to strengthen the role of residents in building and developing their areas after the defeat of the "Islamic State of Iraq and Syria" (ISIS).
The programme targets all displaced persons returning to cities in Anbar, Ninawa, Salaheddine, Kirkuk, Diyala and the Baghdad area who are registered in the Ministry of Labour's database, ministry spokesman Ammar Munim said.
"The idea is to provide the returnees with temporary employment and use their energies in rebuilding their cities," he told Diyaruna.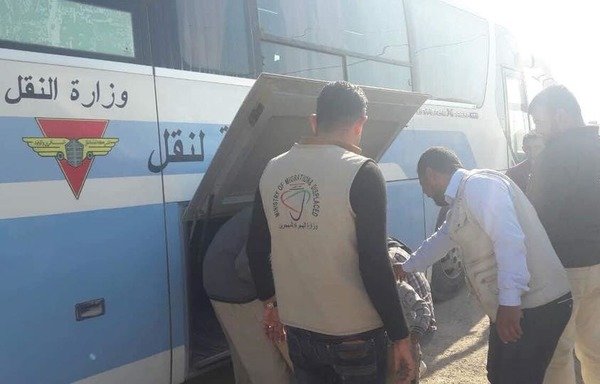 Returning residents will be eligible to apply for easy-term loans to help them rebuild and re-establish their businesses, which will in turn stimulate local economies, he said.
Easing burden on returnees
The $200 million programme is funded by the World Bank and will be implemented by the Ministry of Labour in co-operation with the Ministries of Planning and Finance and the participation of non-governmental organisations.
The ministry has completed all preparations and logistical requirements, Munim said, and is "waiting for the funds to be transferred to our ministry to start the programme".
"We hope through this programme to ease the burden of the return on residents, improve their living conditions and involve them in the efforts to rebuild their cities and bring them stability," he said.
Another objective of the programme is to motivate other displaced Iraqis to return, Munim said.
To this end, he added, the government has been providing displaced Iraqis with financial assistance and offering them vocational training and employment.
Offering assistance and support
The Ministry of Labour has been extending psychological treatment and rehabilitation services to this population, he added, to help them overcome the ordeals they experienced and re-integrate them into society.
"Our services are extended to all IDPs, even after they return to their homes," Munim said.
The Ministry of Labour also has launched a project to encourage families registered with the social protection network to take advantage of health and education services, Mumin said.
"The project includes the disbursement of monthly payments to families on the condition it is spent exclusively on education and health care for their children," he said, with eligible families receiving 25,000 dinars ($21) per child.
The programme is currently being piloted in Baghdad's Sadr City, he said, adding that the ministry hopes to roll it out in several impoverished areas, particularly those previously controlled by ISIS.
Voluntary return encouraged
"All our services are geared towards the IDPs," said Khalid Abdul Karim, director of the Ministry of Migration and Displacement's Ninawa office.
Displaced persons are encouraged to return voluntarily to their areas, and all hurdles that might prevent their return are addressed, he told Diyaruna.
"As part of our duties, we provide displaced families with food aid, care for them through psychological support programmes and provide them with education, health and other humanitarian services," Abdul Karim said.
"Our services reach all these families, and we follow up on their situation even after their return in co-operation with other relevant institutions and organisations," he added.
Close to 200,000 displaced Ninawa residents remain in 14 camps throughout the province, as the government works to bring the displacement crisis to an end.