Russia's post-war ambitions are leading it to prolong its military presence in Syria and expand its political and economic influence, experts tell Diyaruna.
This is bound to cause friction with Iran, whose Islamic Revolutionary Guard Corps (IRGC) also seeks to consolidate its presence in Syria, they said.
President Vladimir Putin on June 7th announced that Russian forces would remain in Syria as long as it was in Moscow's interests, despite earlier announcing Russia's mission in Syria was largely completed, AFP reported.
"Our military is there to ensure Russia's interests in an important region of the world," Putin said during an annual televised phone-in with the Russian public.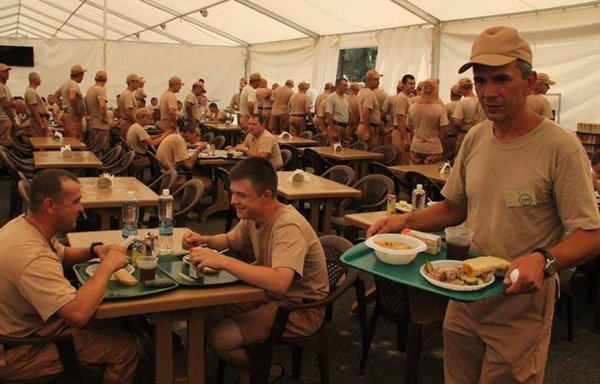 "They will stay there as long as it is beneficial to Russia and to ensure our international obligations. We are not planning to withdraw yet," he said.
Promises and delays
"Russia has spent the last two years trying to buy time to implement its plan of controlling large swaths of Syria," Syrian lawyer Bashir al-Bassam told Diyaruna.
Despite repeated promises and announcements of Russian forces' impending withdrawal, "we see that all these statements and promises were mere words, for its military forces are today deployed more extensively in Syria", he said.
At the same time, al-Bassam said, Russia is attempting to establish political hegemony by signing bilateral agreements with the Syrian regime to lend long-term legitimacy to its presence in Syria.
On the political front, Russia has overseen the process of de-escalation and the forging of agreements between the Syrian regime and opposition groups, he said, thereby marginalising Iran's influence in several regions.
"Russia is taking control of the Syrian army and forming [and supporting] both governmental and non-governmental combat forces," he said, such as the Wagner Group and the Syrian army's elite Tiger force (al-Nimr force).
Syria will "undoubtedly witness a Russian-Iranian conflict in the near future", he added, "as the Syrian people's wealth and resources continue to be plundered by Russia and Iran under the pretext of backing Syria and the post-war stage".
Post-war phase
"Russia has been supporting the Syrian regime in order to establish political, economic and military hegemony in the post-war phase," economist and Ain Shams University professor Shaher Abdullah told Diyaruna.
This phase will see reconstruction efforts and a race to control Syria's oil and gas reserves, particularly in the Syrian Badiya (desert) region, he said.
Russia has expanded its military base in Tartus and has deployed its troops along almost the entire length of the coast, and also has taken over the Hmeimim air base, Abdullah said.
On the economic front, Russia's agreements include an exclusive tender -- since suspended, but which Russian energy companies are determined to reactivate -- to develop Syria's offshore gas reserves in Block 12.
In 2016 alone, Russia signed almost $1 billion in infrastructure and other contracts. In December of that year, the Russian company Evro Polis signed an agreement with the regime to protect oil wells in exchange for a 25% share of production.
The Russian company Stroytransgaz has begun maintenance work at Syria's phosphate mines and extraction work in the Palmyra region, Abdullah said.
"Russia also has imposed itself as a major supplier of wheat to Syria, thus placing Syrian food security in its hands," he added.
Economic ambitions
"A conflict is currently brewing between Tehran and Moscow over Syria, as both countries want the largest share of the [post-war] gains," said Maj. Gen. Yahya Mohammed Ali, a retired Egyptian military officer.
Both countries have economic ambitions regarding Syria, he told Diyaruna, "first to compensate them for the cost of their intervention in the Syrian war, and second to reap profits in the coming years".
Both countries have formed bilateral partnerships and signed long-term agreements with the Syrian regime, he noted.
Iran wants Syria to be part of its sphere of influence, he said, pointing out that it is an integral part of the project to establish a land route connecting Tehran to the Mediterranean Sea.
Meanwhile, he said, "Russia is taking advantage of its presence in Syria and direct participation in the war to promote its weapons," he said, noting that more than 160 new weapons have been tested on the battlegrounds of Syria.