In light of increasing security and stability, Anbar province is seeing a burst of new consumer co-operatives, shopping malls and modern superstores in all its major cities.
These stores offer goods at discounted prices and the opportunity for consumers to pay for them through installment plans.
Since the "Islamic State of Iraq and Syria" (ISIS) was kicked out of Anbar and its displaced residents have returned, the province has witnessed a positive change, said Shamel al-Rawi, a 38-year-old teacher from Ramadi.
The province was able to start rebuilding and get services and projects up and running, he said.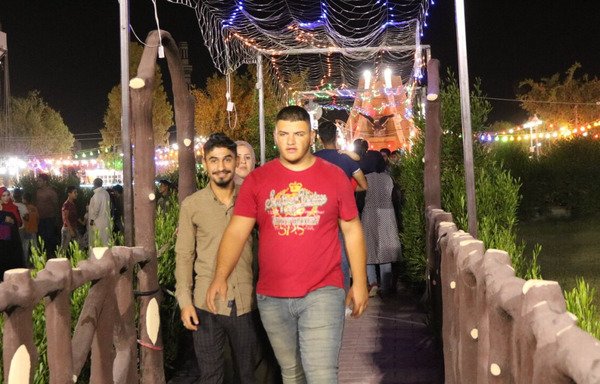 "What is new in Anbar cities is the emergence of consumer co-operatives that sell on installment plans, and modern shopping malls that offer everything from foodstuff to household goods, electrical appliances and anything that consumers need," he said.
Prices are reasonable, especially with installment plans that extend up to 10 months, giving state employees and low-income residents a comfortable amount of time to pay, al-Rawi said.
The services provided by the new retail stores also include renting out large halls for celebrations and events and indoor children's playgrounds, Fallujah resident Suhad Khamis, 36, told Diyaruna.
"The co-operatives have greatly eased for us the process of purchasing home furniture, cooling and heating equipment, full bedroom sets and many other goods," she said.
"The availability of installment plans has made things much easier for residents," she said, adding that it has lifted a heavy burden off their shoulders.
Security spurs growth
The purpose of opening co-operatives and malls is to stimulate the economy and to create a pleasant atmosphere for Anbar's residents, which has been missing in past years, said Ali Hadi, the owner of a co-operative in Fallujah.
"The malls and co-operatives give the streets of Anbar a civilised and aesthetically appealing look, with colorful storefronts decorated with drawings and modern lighting," he said.
"The stable security situation and protection provided to citizens, businessmen and investment companies have contributed greatly to the widespread opening of co-operatives, malls and superstores," Anbar provincial council member Hamid al-Dulaimi told Diyaruna.
These establishments sell all types of goods in both retail and wholesale, and distribute food items and imported household and electrical appliances to retail stores, he said.
"The local government is offering investors and businessmen service and administrative facilities to ensure the construction of private sector infrastructure," he said.
This is meant to spur the creation of job opportunities for unemployed youth and to meet consumers' needs, al-Dulaimi said.