Tahrir al-Sham has been appropriating the property of civilians in areas of northern Syria under its control under false pretexts, a local activist said.
The extremist alliance claims it is using the funds to establish development projects that will benefit the people, activist Haisam al-Idlibi said, while in truth it is using them to construct buildings to sell or rent.
The proceeds from these enterprises go directly to its own units, to pay salaries and cover the expenses of its elements, he told Diyaruna.
The local council in the Idlib province city of Sarmada, which is under the control of Tahrir al-Sham, recently appropriated a parcel of ​​land in the city, located on the main road to the city of Harem, he said.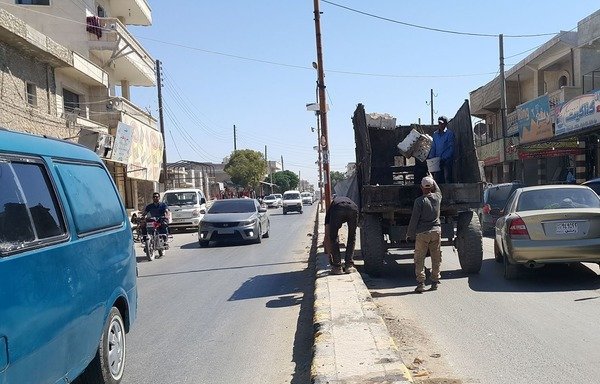 The council said it intended to use the property for the establishment of revenue-generating projects, with the proceeds going into its own coffers and to support Tahrir al-Sham units.
A pattern of abuse
This is not the first time private property has been appropriated, al-Idlibi noted.
But it is the first time, to his knowledge, that the text of the agreement struck between the local council and Tahrir al-Sham and approved by the court in Sarmada has been leaked.
The agreement expressly provides for the completion of construction work on the appropriated land, and the rental of the shop space in the finished building.
Rental proceeds are to be directed to the local council and to Tahrir al-Sham units, according to the agreement, which was signed by Mohammed Ibrahim Sheikh Hussein on behalf of the extremist alliance.
Before Tahrir al-Sham put its hands on the land, "the original owners of the land had initially decided to donate it to the town and stipulated that a hospital be built there to serve local residents", al-Idlibi said.
"The appropriation of property has become prevalent, due to Tahrir al-Sham's shortage of revenue and resulting inability to cover its expenses," he said.
Acting through the local council, the alliance has been appropriating agricultural land, homes and shops and selling or renting them to line its own coffers.
The standard pretext is that the owners of the appropriated properties are agents of the Syrian regime, the international coalition or ISIS, he said.