A string of towns and villages in northern rural Idlib province are seeing a mass exodus of residents fleeing the intense airstrikes by Syrian regime warplanes, a local activist told Diyaruna Wednesday (June 13th).
Dozens of civilians were killed or injured, and a large number of homes and public facilities were destroyed as a result of the heavy airstrikes, said activist Faisal al-Ahmad.
Residents from the towns and villages of Binnish, Ram Hamdan, Taftanaz, Maarat Misrin and al-Sawaghiyah are fleeing toward the city of Idlib and its environs, he said.
"Hospitals and medical and ambulatory posts were put out of service after being directly targeted by the warplanes," he said, noting that a children's hospital in Taftanaz has been completely destroyed.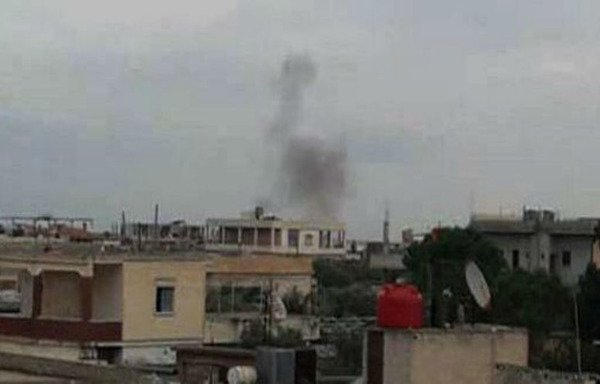 Warnings have been issued across the region, particularly in the city of Idlib, where residents were warned via social media and mosque loudspeakers to avoid gathering in large numbers.
Tahrir al-Sham attack
The latest developments come amid renewed fighting on the outskirts of the regime-held towns of Fuaa and Kafraya in north-west Idlib province, which have been besieged by armed opposition groups for years.
"The two towns had been witnessing relative calm for the past three years since they were totally besieged by opposition groups and extremist alliance Tahrir al-Sham," al-Ahmad said.
But on Sunday (June 10th), a large number of Tahrir al-Sham elements launched an attack on Fuaa and Kafraya and clashed with Syrian regime forces and allied militias positioned there, he said.
The attack resulted in a large number of dead and wounded on both sides, he added.
Syrian regime airstrikes resumed on northern Idlib in response to that attack, al-Ahmad said.
"This is the fiercest attack in around three years," Syrian Observatory for Human Rights head Rami Abdel Rahman told AFP.