Iraqi security and tribal forces on Monday (June 11th) killed two would-be suicide attackers who infiltrated into al-Baghdadi district in western Anbar.
Two "Islamic State of Iraq and Syria" (ISIS) suicide attackers had slipped into the central al-Baghdadi neighbourhood of al-Shuhada, said Col. Jabbar Faraj al-Obeidi, commander of the 1st regiment of al-Baghdadi tribal forces.
Intelligence sources were quickly able to detect them, he told Diyaruna on Tuesday.
Iraqi forces and tribal fighters moved in immediately on their hiding place, he said, surrounding it and killing the two men, who had been preparing to blow themselves up on civilian and military targets.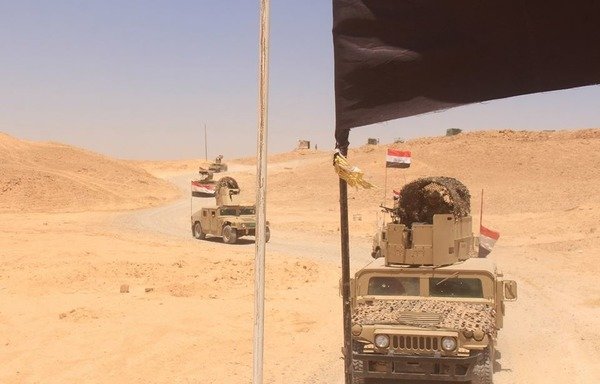 "We are fully alert for any attempt by terrorists to strike at our city's security," he said. "We do not rely solely on military effort, but also on intelligence work."
"The enemy is no longer in the open and controlling territory, so we can fight him directly, but is hidden and trying to employ several cowardly methods to penetrate our defences," he added.
"But today we have a strong intelligence apparatus and forces that are well-trained in quickly handling any emergency," he said. "We will be on the lookout for the terrorists and will thwart their plans."
Strong security presence
Al-Baghdadi is well secured by al-Jazeera Operations Command, the Iraqi army's 7th Division, Anbar police and tribesmen, al-Obeidi said.
"These forces are deployed everywhere in the city, securing it fully," he said.
"They are always conducting extensive searches for ISIS cells in areas adjacent to the Euphrates, in al-Baghdadi Island, and in the desert stretching to Iraq's western border," he added.
The searches make it very difficult for ISIS elements to stay in one place and reorganise, he said, as they are constantly being pursued and are not safe.
Intelligence indicates there are very few remnants hiding out in the desert and remote areas, al-Obeidi added.
They no longer have the capacity to carry out any major attacks, he said, which is why they have resorted to suicide operations.