A recent suicide attack in Baghdad could have caused the death of hundreds of innocent civilians were it not for the actions of a security officer, who tackled the suicide bomber and died in the ensuing explosion.
Lt. Rami Thahir Fleyih, an intelligence officer in charge of al-Ghazaliya and al-Shula neighbourhoods, has become a national symbol as Iraqis laud his courage and bravery.
In the early hours of May 24th, an explosion rocked al-Shula, a suburb of Baghdad, killing five people and wounding 15. Among the victims were a woman, a child and three officers -- one of whom was Fleyih.
The attack happened near a al-Saqlawiya park that is frequented by families and youth, who spend Ramadan evenings playing the popular game of al-Muhaibis and other fun Ramadan activities.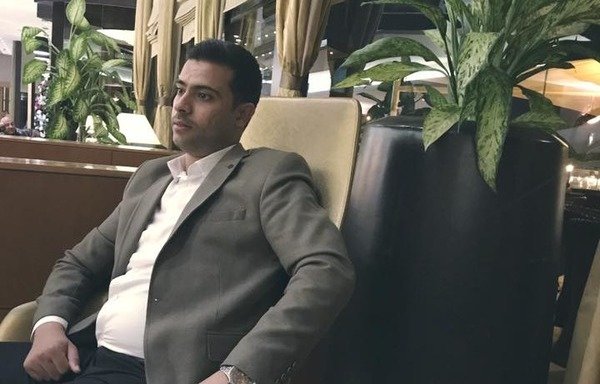 Hours after the incident, the "Islamic State of Iraq and Syria" (ISIS) claimed responsibility for the attack on social media.
A sacrifice 'for all Iraqis'
Fleyih was born in 1993 and was a father of two small children.
The fallen officer's father, Thahir Fleyih, shared with Diyaruna details of the day of the attack.
"My son was on his way home when he received intelligence about a suicide bomber that was going to blow himself up at al-Shula park," he said.
The officer "immediately went to the specified location with no regard for the danger ahead, even though he had been off duty", the father said.
"Upon arrival, he identified the suicide bomber from the description he was given and he intercepted him and held on to him tightly to prevent him from entering the park, before the bomber blew himself up."
"This was at precisely a quarter past midnight," the officer's father said.
Fleyih, who is a retired military officer, said that his son sacrificed himself to save more than 300 people including women, children and young people playing al-Muhaibis.
"My son is a martyr who, even though he loved life, gave his away so as to prevent a bigger tragedy from happening," he said.
His sacrifice was for "all Iraqis, and not for a particular sect or faction", Fleyih said.
Symbol of sacrifice and generosity
"Rami's heroism has unified us and strengthened a sense of belonging to this country and our love and dedication to defending and protecting its people and its dignity," he said.
"When we held the funeral, people from all neighbourhoods, especially from al-Shula, came to pay their respects and were proud of my son who has become a symbol of sacrifice and generosity," he added.
In addition to his job as a security officer, Rami was also in his fourth year of college studying computer sciences.
He was getting ready to graduate, his father said, adding that "his ambition had no bounds and he loved to serve his family and country, which culminated in the highest form of martyrdom".
"I knew Rami since he was a kid as we were neighbours [in al-Hurriyah suburb of Baghdad] and I have strong relations with his father and uncle," said journalist Muhannad al-Munshid, owner of Iraqi newspaper Kunuz Iraqiyah.
"Rami, the martyr, was known for his bravery ever since he was a child," he told Diyaruna. "He also loved knowledge and school."
"He was an avid reader of my newspaper and used to contribute articles," said al-Munshid.
"Rami's martyrdom is a free lesson for altruism and self sacrifice," he said. "His sacrifice is of legendary proportions and is full of meaning."
'Terrorists will not bring life to a halt'
On May 27th, Iraqi Prime Minister Haider al-Abbadi issued an order to honour Rami Fleyih and promoted him to Captain. The two other police officers who were killed in the attack -- Hisham Eidan Hassan and Hussain Jassim Hmeid -- also were promoted.
"There are no words to describe the courage of this officer," Ministry of Defence spokesman Maj. Gen. Tahseen al-Khafaji said of Rami Fleyih.
"We bow before his sacrifice which will go down in history," he told Diyaruna.
The fallen officer comes from a military family with a long history of battling terrorism, al-Khafaji said.
"As long as we have such generous heroes, our country will be safe," he added.
A day after the attack, al-Shula park was teeming again with families who refused to let terrorism spoil their celebration of Ramadan.
"Terrorists will not succeed in bringing life to a halt," Qassim Rahim, 54, who was at the park with his family, told Diyaruna.
"Visiting the park is the strongest response to obscurantists and our spirit of defiance is the same as that of the martyr, Rami, whose spirit is with us now," he said.