The Anbar province city of Fallujah has distributed a first batch of compensation funds to residents whose homes were damaged by the "Islamic State of Iraq and Syria" (ISIS), the city's local administration said Friday (June 1st).
Fallujah mayor Issa al-Sayer confirmed that the first round of financial compensation has been paid out to people whose homes were burned down and destroyed by ISIS elements and as result of the war.
"We have distributed compensation money to 108 citizens to help them rebuild their homes according to Law No. 20 of 2009 on compensation for those affected by acts of terrorism and war," he told Diyaruna.
The compensation amounts ranged from eight million Iraqi dinars ($6,720) to 70 million dinars ($58,800), al-Sayer said, with the amount varying according to the scale of the property damage.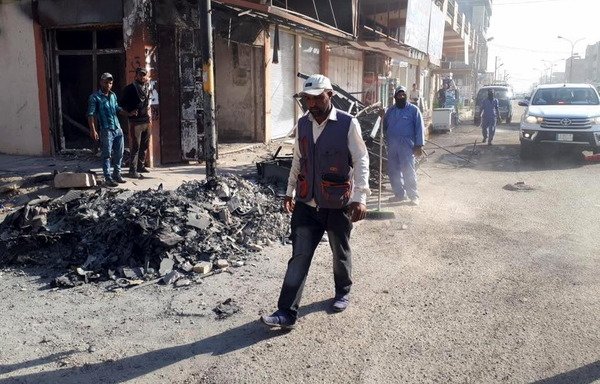 "We currently have about 2,000 fully processed compensation cases approved by the compensation sub-committee in Anbar," he said, adding that these applicants will receive compensation funds in upcoming rounds.
About 39,000 compensation requests have been submitted by citizens seeking financial aid to rebuild their homes, he said, adding that "at least 5,000 of those requests are from people whose homes have been seriously destroyed".
Rebuilding Fallujah
Efforts to rebuild Fallujah's destroyed infrastructure and services are ongoing, al-Sayer said, noting that "our work is continuing to rejuvenate the city and overcome the effects of war and destruction".
"We have had good success in restoring basic services such as electricity, water and municipal work," he added.
Anbar is carrying out seven projects to rehabilitate Fallujah's main streets, including Siteen, al-Furqan and al-Arbaeen, he said, and 20 new schools are expected to be fully completed by the UN Development Programme by July.
These schools will be open in time to receive students in the next academic year, al-Sayer said.
The rehabilitation of the Fallujah iron bridge is nearly complete, he said, and it is expected to open in two weeks, and rehabilitation work has begun on a number of other bridges, including al-Tufaha and al-Karma.
The city today "enjoys stable security conditions", al-Sayer said. "Our forces are performing their security duties to the fullest extent", and the improved security situation "encourages us to continue to serve our city".