Tensions are running high in Daraa province following news that Syrian regime reinforcements are arriving in the region, as this means new battlefronts may open, a local official told Diyaruna.
Fierce fighting is already taking place between opposition forces and a group loyal to the "Islamic State of Iraq and Syria" (ISIS), putting civilians in the crossfire and sparking fears of casualties should heavier fighting erupt.
Opposition fighters and civilians in Daraa are apprehensive about potential developments, said Yasser al-Turkmani, a Free Syrian Army (FSA) officer stationed in Daraa.
In south Daraa, FSA factions are battling Jaish Khalid bin al-Walid, a group that has pledged allegiance to ISIS, he told Diyaruna, noting that there is news that ISIS reinforcements are infiltrating the area to take part in the fighting.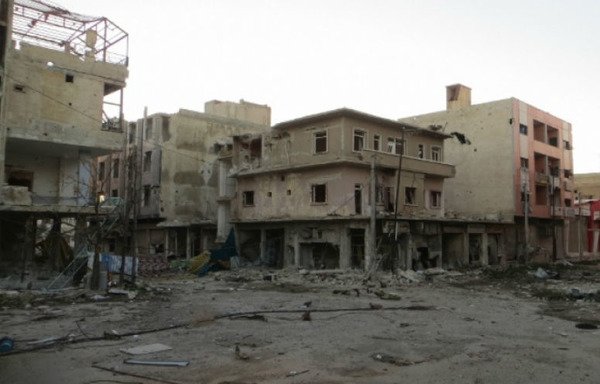 Opposition factions are trying to rid the region of ISIS and its allies to keep it from coming under heavy strikes targeting the extremists, al-Turkmani said.
Meanwhile, he said, regime forces are reinforcing their position facing areas held by FSA factions in Daraa.
Heavy regime deployment
Dozens of vehicles and military personnel have been seen entering the area over the past two days, he said, accompanied by the movement of Iran-backed factions, including units of Lebanon's Hizbullah and newly formed Syrian groups.
Regime aircraft have been dropping leaflets that call on civilians and opposition fighters to join the so-called "national reconciliation process", al-Turkmani said.
Opposition factions in Daraa have so far rejected any proposal to resolve the situation along the lines of the reconciliation agreements sealed in other regions.
These have ushered in ceasefires, with opposition fighters and their families transported from these areas to Idlib province in northern Syria.
According to al-Turkmani, the regime violated the de-escalation agreement arranged by international parties, and shelled a number of sites in the city of Daraa, which is under split control by both sides.
A number of people were wounded in the shelling, he said, which also caused heavy property damage.
Any fighting between the opposition and the regime would have catastrophic consequences, al-Turkmani warned.
This is because their areas of control overlap significantly, he said, and because the area is densely populated -- home to about 700,000 -- which would mean high casualties in the event of shelling, fighting and accompanying airstrikes.