The Iraqi Interior Ministry on Wednesday (May 16th) put its first Ramadan security plan since its victory over the "Islamic State of Iraq and Syria" (ISIS) into action.
"Our ministry has started implementing a security plan to protect citizens' lives and property during the month of Ramadan," ministry media adviser Wahhab al-Taie told Diyaruna.
This plan includes a greater level of flexibility, he said, but will be no less stringent in its efforts to protect Iraqis as they celebrate the holy month.
"We will open closed roads and passages and enable smooth flow through them to alleviate the burden on fasting people and facilitate their access to their homes or to restaurants to eat fast-breaking and pre-dawn meals," al-Taie said.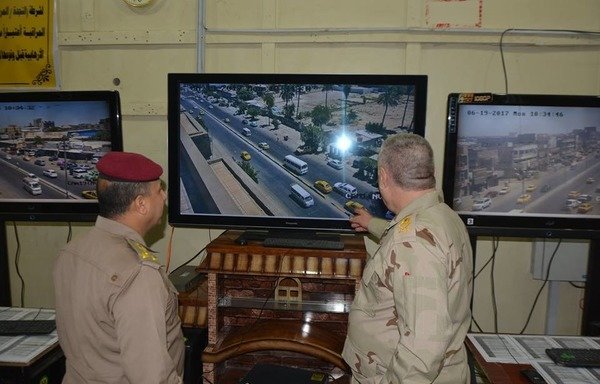 "We also have instructed our units in the rescue, police and traffic forces to mobilise all their resources in order to protect the citizens while they perform the religious rituals of the month," he added.
Security will be extended to protect shoppers in public markets, malls and shopping centres, and in cafes and gathering places where people spend Ramadan nights, al-Taie said.
Intelligence key to security
The plan relies primarily on intelligence information, al-Taie said, which is used to track down terrorists and criminal gangs and thwart their plots.
The ministry will work to ensure the success of the Ramadan security plan, in the same way it has worked to secure religious events and the recent parliamentary elections, he said.
Millions of visits to shrines have been conducted in safety this year, he said, noting that the parliamentary elections were not marred by security breaches.
"We need citizens to co-operate with us so we can fulfill our responsibilities," he added, calling on Iraqis to remain vigilant and report any suspicious activity.
The Iraqi government on Tuesday announced it would reduce official working hours by one hour during the month of Ramadan, leaving it to government departments and institutions to decide on the specific hour reduction.
"We are relaxed with the security procedures in Ramadan," 53-year-old Tahseen al-Aboudi of Baghdad's al-Zaafaraniya neighbourhood told Diyaruna.
"The situation today is the safest and most stable it has been for years," he said.
"Ramadan is a joy, and our joy in it this year is different, as this is the first Ramadan after the victory over ISIS," said 42-year-old Uruba Hussein of Baghdad's al-Shurta neighbourhood.
"It is a month of worship and fasting, and our prayers this Ramadan will be to be blessed with safety and to rid ourselves of every last terrorist," she added.