Iraqi forces on Monday (May 14th) killed a senior "Islamic State of Iraq and Syria" (ISIS) element in the southern Kirkuk district of al-Hawija.
Ahmad Talaat, who went by the alias Abu Omar al-Turkmani, was the group's "security official" in al-Hawija, federal police spokesman Col. Abdul Rahman al-Khazali told Diyaruna.
"The Iraqi intelligence service had been following this dangerous terrorist for some time and had information about his movements," al-Khazali said.
When it was able to pinpoint Talaat's location, "a force from the Federal Police Command came out to assist the intelligence personnel, killing him in a village called Shalaka in the al-Hawija district of Riyadh", he said.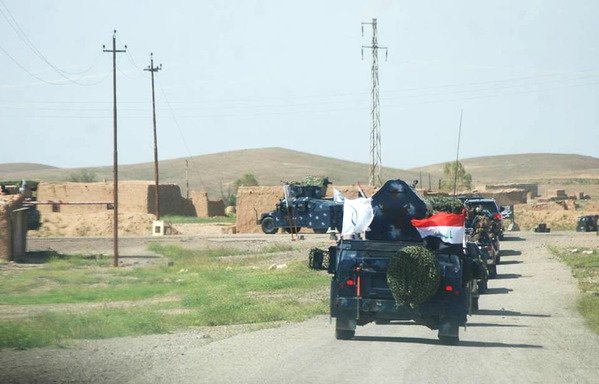 "It was a co-ordinated operation and we were able to pick off one of the heads of terrorism," he added.
Talaat's killing is part of a series of operations targeting high-level ISIS elements carried out by Iraqi forces in co-operation with national intelligence services.
A recent cross-border operation netted five top ISIS commanders in Syria, one of whom had been an aide to ISIS leader Abu Bakr al-Baghdadi, the Joint Operations Command announced Friday.
Destroying weapons caches
Federal Police recently destroyed several hidden weapons caches belonging to ISIS, including, in a May 8th operation, a cache containing four improvised explosive devices (IEDs) and 30 mortar shells of various kinds.
Iraqi forces "have been carrying out for about two months daily combing operations to search for ISIS strongholds and hideouts in al-Hawija and its surrounding areas", al-Khazali said.
"Our operations there are ongoing, and we often find old tunnels and burrows of the terrorists located deep in the hills, plateaus and farmlands," he said.
Any explosives found during these raids are destroyed immediately, he said, noting that these campaigns have helped quell ISIS activity in the area.
ISIS remnants in the vicinity of al-Hawija "have no influence or power", he said.