The Idlib Free Police have launched a campaign to warn civilians in the north-western province of Syria against the danger of improvised explosive devices (IEDs), amid a proliferation of randomly-planted explosives.
These explosive devices were initially set to target members of armed opposition groups, police officers told Diyaruna, but as their use became more common, dozens of civilians have been wounded or killed.
To address this issue and save civilian lives, the Idlib Free Police began a campaign, "The IEDs of Death", in areas of Idlib province where they operate to educate the public about the danger of IEDs and car bombs.
They are doing this face-to-face and through the distribution of educational leaflets, said Abdul Razak Mohammed, a police officer based in the Free Police headquarters in the city of Maarat al-Numan.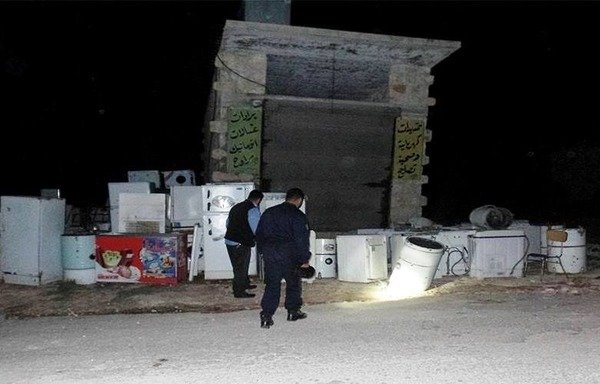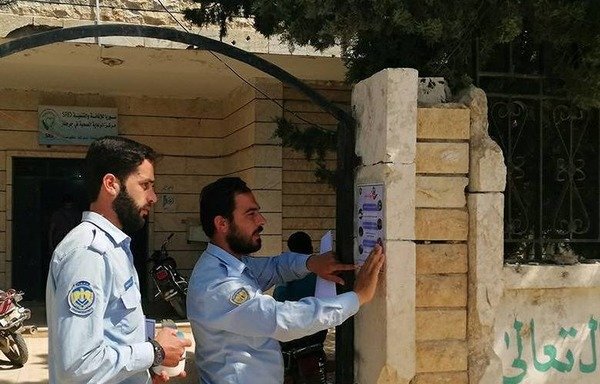 "Local residents have responded extremely well to the campaign," he told Diyaruna.
They have been warned not to touch or approach suspicious and foreign objects in cities, towns, villages and agricultural areas, and to inspect cars and bicycles before using them, he said.
They also have been instructed to refrain from gathering after a security incident or an IED explosion, he said, and have been cautioned to avoid gathering for any reason at this time to prevent loss of life in the event of an IED explosion.
Full police participation
All police personnel are participating in the campaign, said Jihad Abu Khalid, a Free Police officer in the city of Idlib.
This includes police patrols, the traffic police, security divisions as well as the female police division, which pays visits to homes and workplaces to spread the campaign's message, he told Diyaruna.
The goal is to warn the largest number of residents possible, of all ages, about the dangers of IEDs, he said.
To this end, the campaign has targeted truck and car drivers, motorcycle riders, shop owners, homemakers and schoolchildren, with the aim of keeping civilians out of harm's way.
According to Abu Khalid, the police conduct patrols throughout the day to make sure no foreign objects are left by the side of roads, and inspect parked trucks and cars during the day and at night.
"They intervene immediately if a car, motorcycle or truck from outside the area raises suspicion," he said, noting that their daily presence and vigilance enables them to recognise whether a vehicle is from the area or outside it.