The tourist city on the shores of Anbar province's Lake Habbaniyah has reopened to holiday-makers after a four-year shutdown, during which it housed families displaced by the "Islamic State of Iraq and Syria" (ISIS).
Internally displaced persons (IDPs) sought shelter at the resort from ISIS and as Iraqi forces battled to oust the group from the cities of Anbar.
"The tourist city in al-Habbaniyah is one of the most important tourist and recreational resorts in Anbar," resort director Hamid al-Dulaimi told Diyaruna.
In past years, he said, it used to receive the highest number of visitors and holiday-makers from all Iraqi provinces.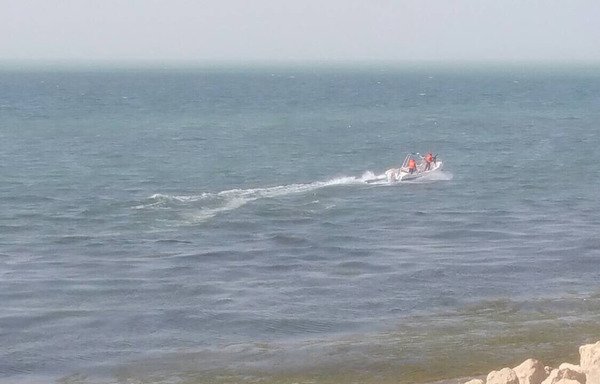 "The difficult security situation that Anbar went through in mid-2014 saw waves of displacement from various districts and areas of the province," he said.
The tourist city hosted more than 7,000 displaced families, some of whom crowded into its hotel buildings, chalets and recreational facilities, he said, while others found shelter in tents pitched inside the resort.
Rapid rehabilitation
"After security forces successfully liberated Anbar, all IDP families in the tourist city were returned to their home areas, once they had been secured," al-Dulaimi said.
"With the support of the local government, tourist and recreational sites were rehabilitated within a short period of time," he added.
The tourist city has resumed receiving tourists and citizens from all Iraqi provinces and holding events, including weddings, within the city, he said.
Tourists are once again being provided with good services, he added, with hotel rooms and chalets available near Lake Habbaniyah, reopened restaurants and rehabilitated parks and esplanades.
In the first two days after it reopened, al-Habbaniyah tourist city welcomed more than 20 school field trips from various districts of Anbar and 429 families, media director Khamis al-Shihan told Diyaruna.
"The tourist city comprises 400 houses that were rehabilitated after the return of IDPs to their areas, in addition to 22 chalets and 31 premium VIP houses," he said.
The resort also offers recreational services, including river boat cruises, restaurants and a children's amusement park, he said.
'Beautiful memories'
"All Iraqis have beautiful memories of the tourist village from visits they made to it in past years, and some of them have photos that date back to 1990," al-Shihan said.
These include art and cultural festivals as well as festive events such as weddings and parties that were held in the pre-ISIS era, he said.
"Our duty is to protect tourists on their boat cruises in Lake Habbaniyah, and keep an eye on and monitor civilians as they swim in the lake," Maj. Khaled al-Khleifawi of the River Police Department in Anbar told Diyaruna.
"Security forces secured sections of Lake Habbaniyah and posted warning signs to keep swimmers from going past them for their safety, and there is joint co-ordination with security patrols inside and outside the tourist city," he said.
The road that connects Anbar cities, especially Fallujah and Ramadi, to the tourist city has been secured, as was the road that connects Baghdad to Anbar and the tourist city, said tourist city police chief Col. Lawrence al-Issawi.
Since the opening of the tourist village, "not one security incident or problem has occurred, and activity is normal until the late hours every day", he told Diyaruna.