In Diyala province's al-Muqdadiya district, hundreds of houses damaged at the hands of the "Islamic State of Iraq and Syria" (ISIS) are being rehabilitated.
Diyala's local authority has been working with international organisations on reconstruction efforts to pave the way for internally displaced persons (IDPs) to return to their homes and pick up the threads of their lives.
More than 5,000 homes are in need of rehabilitation, local officials said.
The scale of the destruction to people's homes and personal belongings has hindered the return of IDPs from the camps, even after security was restored, said al-Muqdadiya local council chairman Adnan Hussain Khalaf.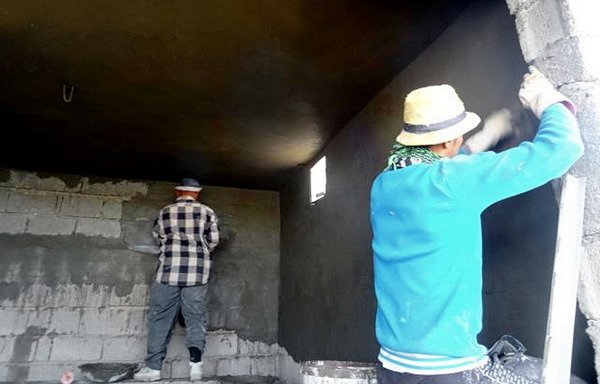 "We reached out to several international organisations to help us overcome this challenge and several of them have stepped up," he told Diyaruna.
Over the past year, the Canadian Aid Organisation for International Society Rehab (CAOFISR) completely rebuilt 134 homes and repaired 240 others that had been partially damaged, Khalaf said.
Reconstruction efforts were carried out under the supervision of al-Muqdadiya local authority, with local workforce from the city, in an effort to improve their economic prospects.
CAOFISR and the International Organisation for Migration (IOM) plan to rebuild 400 damaged homes in al-Muqdadiya, he said.
"Along with these two organisations, we have completed the procedural steps by selecting the beneficiaries," he said, noting that areas included in the reconstruction plan are primarily concentrated in northern al-Muqdadiya.
Repairing people's homes
Interim mayor of al-Muqdadiya Hatem al-Tamimi said his office is overseeing the field reconstruction operations and is "working on making sure organisations have everything they need to make their mission a success".
Rehabilitated homes have all been handed back to their owners, he told Diyaruna, and they have moved back in after a long period of displacement.
"There is a project to rehabilitate another batch of homes that we hope to get off the ground as soon as possible," he added.
A federal government committee which has offices in provinces across Iraq has been charged with compensating people affected by the battle to oust ISIS, he said.
"We are working with these offices by receiving the applications for compensation and inspecting [damaged] homes and the level of damage, before raising them to the committee," he said.
To date, the mayoralty has raised 1,500 applications and is awaiting compensation so it can be dispersed to beneficiaries, he said.
"International organisations today are taking an active role in shouldering this responsibility," Diyala provincial council member Omar al-Karawi told Diyaruna.
But he called on them to expand the scope of their services to include other affected areas of the province.
"There are no less than 4,000 affected homes in Jalawla, al-Athim and nearby villages, and it is important to help people there," he said, urging the federal government to expedite the process of financial compensation.
Many civilians cannot afford to rebuild their homes, he noted, and have no option but to remain in the displacement camps.