Iraqi forces on Tuesday (March 20th) announced they have put new security measures in place to combat sporadic "Islamic State of Iraq and Syria" (ISIS) attacks along the Kirkuk–Baghdad highway.
Forces from the Tigris Operations Command have reinforced their deployment along the highway and other roads within their area of responsibility in Diyala province, said Tigris Operations Commander Lt. Gen. Muzhir al-Azzawi.
The move follows a deadly March 11th attack on the highway, which passes through the provinces of Salaheddine and Diyala.
"We have put in place strict and precise measures, such as patrols, ambushes and checkpoints, as well as the tracking and pursuit of enemy cells," al-Azzawi told Diyaruna.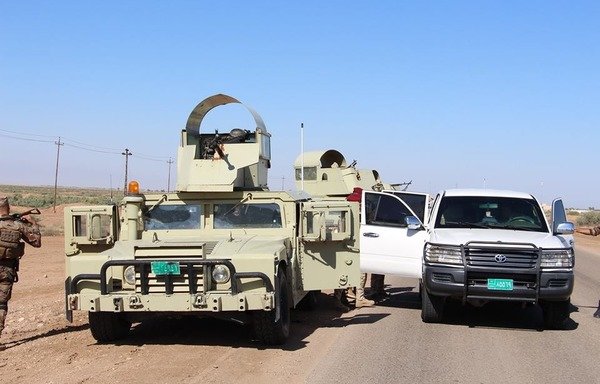 Though the group has been crushed militarily, he said, ISIS remnants have "recently resorted to malicious attacks on travelling civilians".
"These are sporadic and limited terrorist operations carried out by sleeper ISIS cells," he stressed. "We are on the lookout for the enemy and will not allow him to repeat these crimes of his and threaten citizens' lives."
"We have high-level co-ordination with other branches of the security forces, and there are carefully-designed plans to completely eliminate the terrorists," he added.
The details of these plans cannot be revealed, he said, but "we can assure our people that terrorism will not stand, and we will not hesitate to carry out our duties".
ISIS hideouts destroyed
Since the beginning of the year, the Tigris Operations Command has arrested 315 people in connection with criminal and terrorist crimes, al-Azzawi said.
They also have destroyed several terrorist posts, he added, noting that a Saturday operation resulted in the destruction of two ISIS hideouts in northern al-Miqdadiya district.
Inside the two hideouts, he said, security forces found 26 rifles, three machine guns, 15 explosive belts, 46 boxes of ammunition and food supplies.
Earlier this week, security forces also carried out a large combing operation in search of ISIS remnants in the outskirts of al-Azim district in north-western Diyala, particularly in the area of ​​al-Mayyita, he said.