Iraq's Ministry of Education on Wednesday (March 14th) announced it has begun a project to rehabilitate students in areas of the country liberated from the "Islamic State of Iraq and Syria" (ISIS).
The project is part of a major ministry plan to revive educational activity in those areas.
The rehabilitation of students is one of the ministry's most important goals in the coming stage, ministry spokesman Sarmad Salam Lafta told Diyaruna.
"The terrorists have corrupted the education system in the areas that were under their control for more than three years," he said. "They have introduced educational curricula that preach violence and hatred, and have distorted national and humanitarian concepts."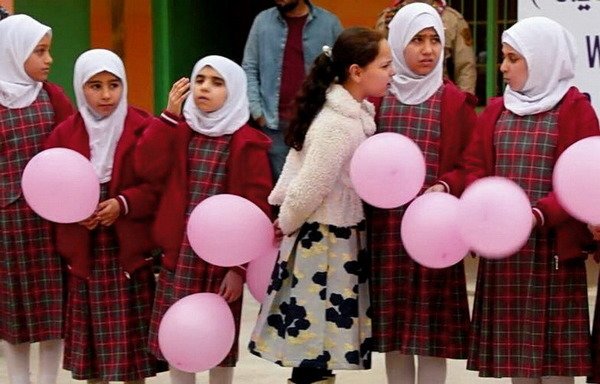 "Our project tries to put the students back on the correct educational path and build a generation that bears no consequences or ill effects from the dark era of terrorism," he added.
Removing ISIS-era curricula
The ministry's initial objective is to correct the false, distorted ideology and ways of thinking that ISIS tried to instill in the minds of children, Lafta said.
These will be replaced with curricula that restore self-confidence, a positive outlook and "instill the values ​​of morality, love and belonging to the homeland", he said.
"We have begun, through educational, administrative and information committees, to give educational lectures to students in Ninawa and the other provinces affected by terrorism," Lafta said.
"The ministry's presses are currently working to print new books for national awareness and moral and intellectual education," he added.
Teaching staff "have started to participate in training courses on how to achieve the project's goals, while school administrations are being guided to focus on organising activities, events and competitions that support those goals", he said.
The project is part of a large-scale plan to rejuvenate the education sector in liberated cities with support from local and international organisations.
This includes the reconstruction and restoration of hundreds of buildings destroyed, as part of a project called "Our school, our home", Lafta said.
It also includes multiple support programmes, including the School Feeding Programme, launched in mid-February to provide students with food baskets.
The first phase of the programme kicked off in west Mosul, where the ministry intends to feed some 88,000 students during the current school year, Lafta said.