Iraq's Federal Police destroyed "carefully selected terrorist targets" during a large-scale operation on the outskirts of al-Hawija in western Kirkuk province, the Federal Police Command said Tuesday (March 12th).
Units from the Federal Police Command carried out the operation after receiving intelligence about secret ISIS posts on the outskirts of al-Hawija, said director of information Col. Abdul Rahman al-Khazali.
The police force managed to "eliminate carefully-selected terrorist targets", he told Diyaruna, during what he described as a "swift, quality" operation.
The surprise attack "destroyed dozens of tunnels, hideouts and bases of ISIS elements that were levelled to the ground", al-Khazali said.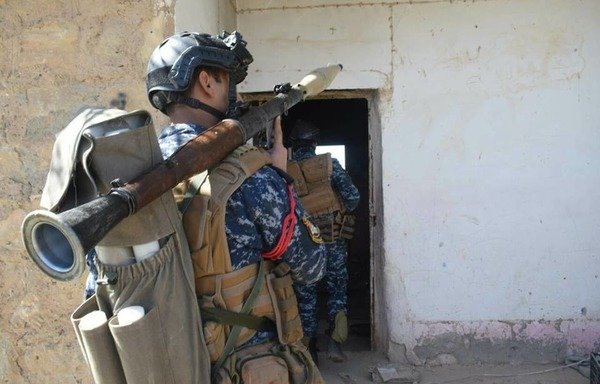 "Large stocks of ammunition and explosive devices were seized and disposed of by detonating them in safe places," he added.
There were no clashes during the attack as the police did not find any militants holed up in those sites, al-Khazali said, adding that searches were conducted in areas close to the sites to track down and arrest ISIS elements.
These included the villages and towns of al-Saadouniya, Wadi Umm al-Khanajir, Wadi Zughaitoun, al-Kubba al-Rifaiya, al-Rashad, al-Riyadh and Daqouq.
The operations "will not stop until all terrorist cells hiding in the liberated areas of Kirkuk province are eradicated and the danger is fended off", al-Khazali said.
Army operation in Diyala
On Monday the Iraqi army, with support from local volunteers, carried out a similar operation in western Diyala province near the border with Salaheddine, al-Khazali said.
The Diyala raid was "part of a series of operations by all branches of the Iraqi forces, all of which share the same goal of eliminating the remaining ISIS elements and pockets", al-Khazali said.
Among the areas covered by the operation was al-Nada basin, Wadi Thalab, and Wadi Qazlaqas, north-east of the city of Baquba in central Diyala province.
The security crackdown comes in the wake of attacks on civilians, he said, including the Sunday night (March 11th) killing of a family of five when their car was stopped at a checkpoint on the Kirkuk-Baghdad highway by ISIS elements.