A large number of Eastern Ghouta residents have been displaced by the advance of the Syrian regime and affiliated militias, local activists told Diyaruna -- forced to relocate amid relentless shelling and airstrikes.
On Saturday night (March 3rd) and dawn Sunday, regime forces advanced on a number of fronts in the opposition enclave outside Damascus, said Dr. Anas Abu Yasser, a medical worker in Eastern Ghouta.
This sparked panic among civilians in these areas and other surrounding areas, he told Diyaruna, prompting people to flee deeper into the besieged area out of fear of being arrested or harmed by regime and allied forces.
On Monday, regime and allied forces pushed deeper into Eastern Ghouta and have now retaken a third of the enclave, AFP reported.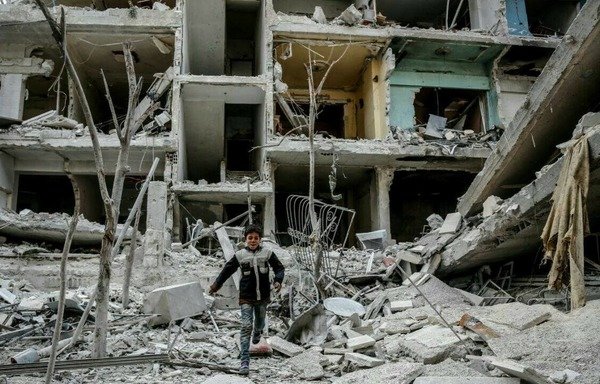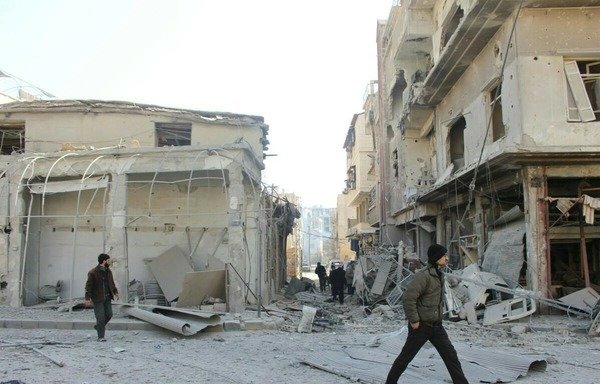 "Regime forces now control 33%, or a third, of besieged Eastern Ghouta," the Syrian Observatory for Human Rights said.
"Regime forces are advancing at a high pace because operations so far are mostly conducted in farmland," said Observatory head Rami Abdel Rahman.
As of Monday, they were two kilometres south-east of Douma.
Heavy displacement
By Sunday evening, Abu Yasser told Diyaruna, towns and villages in regime hands were Hosh al-Salihiya, Hosh al-Zawahira, Shaifuniyeh, Tal Farzat, al-Zuraiqiya, al-Nashabiya, Hazrama, Autaya, al-Ab (Ab Duma) and al-Rayhan.
There was heavy displacement in all these areas, he said, as well as from the town of Mesraba and adjacent town of Beit Sawa.
The humanitarian situation is dire for these civilians, Abu Yasser said, noting that the pressure has increased on the areas where people fled.
The UN Human Rights Council on Monday ordered an urgent investigation into the situation in Eastern Ghouta and demanded immediate humanitarian access to the area, AFP reported.
The council voted in favour of a resolution calling on rights investigators to "urgently conduct a comprehensive and independent inquiry into recent events in Eastern Ghouta".
With 29 votes in favour, 14 abstentions and four opposed, the UN's top rights body also demanded immediate humanitarian access to the area.
Aid convoy arrives
On Monday, dozens of trucks of emergency relief entered Eastern Ghouta -- the first aid delivery since the start of the devastating assault, the UN said.
A spokesperson for the UN Office for the Co-ordination of Human Affairs in Syria said 46 trucks of aid had entered the enclave and arrived in Douma.
"With the continuing siege, lack of medical and food supplies and round-the-clock shelling and airstrikes, which killed at least 20 civilians on Sunday, the situation inside the enclave has been miserable," Abu Yasser said.
He said the battles did not stop until Sunday night, even in the districts where regime forces had entered, with ambushes and counter-attacks forcing the advancing forces to pull back in some areas to curtail their losses.