West Mosul resident Omar al-Mosuli is back in his barbershop, thanks to the efforts of local volunteers.
Al-Mosuli's barbershop in al-Nabi Sheet Street was set on fire during battles to oust the "Islamic State of Iraq and Syria" (ISIS) from the Ninawa province city.
Now it has been fully repaired, and new furniture and equipment has been installed in the shop, thanks to youth volunteers from Ninawa First.
The civil society organisation stepped in to repair the barbershop and extended funds to al-Mosuli so he could purchase new equipment.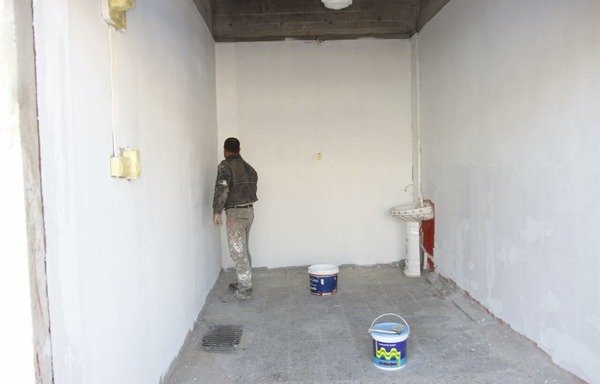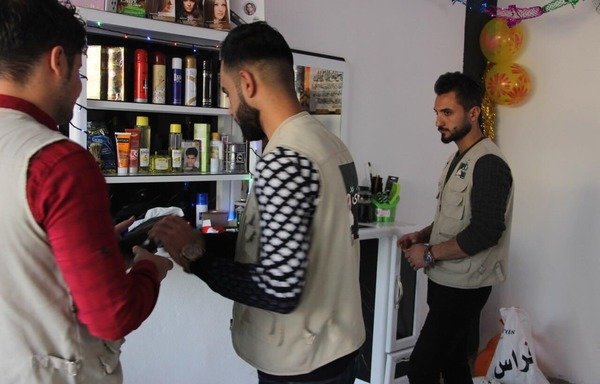 "They spent $600 on equipment and I did not pay a penny," he told Diyaruna.
Having the barbershop up and running once again has saved him from financial ruin, he said, adding that he is now able to support his small family with a steady income.
Bab Rizk beneficiaries
Al-Mosuli is one of dozens of beneficiaries of Ninawa First's Bab Rizk initiative, Ninawa First organisation co-ordinator Laith al-Rashedi told Diyaruna.
The initiative aims to establish small enterprises for internally displaced persons (IDPs) returning to western Mosul, he said, noting that it has so far helped 30 people in the city.
These enterprises include everything from furnishing youth with vendor carts to sell food to renovating shops and cafes, he said.
The cost of each project ranges from $500 to $600, he added.
All the initiative's funding comes from members of the community who can afford to contribute, he said, adding that 30 volunteers are natives of Mosul, with help from additional volunteers from outside the province.
Supporting government efforts
The Bab Rizk initiative and others like it are a major pillar of support to governmental agencies in the city, said Mosul district head Zuhair al-Araji.
"Volunteer work in Mosul has contributed greatly in the way of necessary service-related and municipal works," he told Diyaruna.
These include cleaning streets and schools, painting murals and removing ISIS propaganda posters, he said, in addition to cleaning and rebuilding the University of Mosul and providing support to low-income families.
Al-Araji noted the participation of women volunteers, saying it is a first for Mosul society.
"The efforts of youth activists and women have contributed to alleviating the burden on service departments, which already suffer from scarcity of equipment and tools," he said.