Fallujah resident Faris al-Jubouri has turned part of his home into a museum, displaying numerous cultural artefacts he has collected over the years.
The museum, near al-Hadhra al-Mohammadiya mosque in the city centre, displays books, radios, telephones, pictures and ceramic pots that date back to the era of the Iraqi monarchy and before.
"Collecting antiques and period pieces always has been a hobby of mine, ever since I was young," al-Jubouri told Diyaruna. "My family encouraged me to keep antiques and collectibles that have historical value."
The museum displays old pictures, old books by poets and historians and a variety of prayer beads, cigarettes, lighters and old ceramic pots, he said.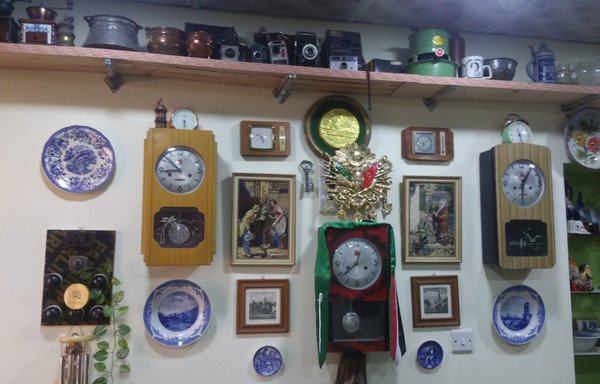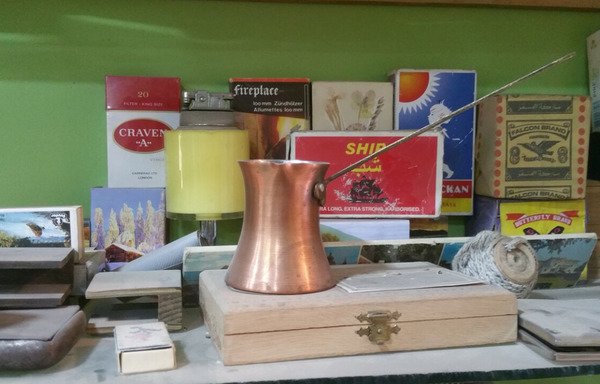 "Some of [the items] I bought at auctions, while others I picked up at antique shops from provinces across Iraq," he added.
"You also can find old Kodak cameras and movie reels in my small museum, as well as ancient lanterns and even buttons," al-Jubouri said, noting that he decorated the museum with his own artwork.
Al-Jubouri said he set up the museum so it could serve as a cultural symbol in a city and province that have been plagued by security issues in recent years.
It is intended to serve as a reminder of the city's rich past, he added, "so that we do not forget that each country and city has a history and cultural and intellectual heritage that can never be forgotten".
'Outstanding civic engagement'
Al-Jubouri's museum is an outstanding example of civic engagement in Anbar, and will help "spread our ancient culture and raise awareness of the bygone eras", Fallujah-based journalist Nabil Azzami told Diyaruna.
"We hope this small museum will turn into a big one, where other interested local residents can display their collectibles, and that eventually, we will get government and civil society support for such an endeavour," he said.
"Anbar has a lot of young talent and potential and people are trying to spread a culture of peace and amity," said Imad Abdullah, director of the Iraqi House of Culture in Fallujah.
Some residents are preserving history by collecting and displaying items though small initiatives that nevertheless carry huge meaning and benefit, he told Diyaruna.
"A museum in Fallujah is something rare and has a big cultural impact," he said. "We support this step, and we encourage everyone to preserve the heritage and history of Anbar."
Cultural revival, post-ISIS
"Liberating Anbar from the 'Islamic State of Iraq and Syria' (ISIS) has helped bring back literary and artistic traditions," said Anbar artist Malath Yousuf.
Art is an integral part of society in the province, which is home to numerous poets, artists and writers, he told Diyaruna.
"We are proud of our literary heritage," he said. "The whole world views an ancient civilisation through its art and artefacts, and this is what the museum owner in Fallujah is trying to do."
By choosing to display his small collection, al-Jubouri is sending a message that Anbar has not been contaminated by terrorism, Yousuf said.
"The government should support this museum and expand the building or move it to a bigger facility so that more visitors can access it as well as organise tours from other provinces," he added.