UN war crimes investigators on Tuesday (February 6th) said they were investigating fresh reports that chemical weapons were being used in opposition-held zones in Syria.
Residents across several Syrian battlefronts have reported escalating regime bombardment and accuse Syrian forces of deploying toxic chemicals.
The UN Commission of Inquiry on the human rights situation in Syria said it had received "multiple reports -- which it is now investigating -- that bombs allegedly containing weaponised chlorine have been used in the town of Saraqeb in Idlib and in Douma in Eastern Ghouta".
The US on Monday said there was "obvious evidence" of multiple chlorine gas attacks in recent weeks, including in opposition-held Eastern Ghouta.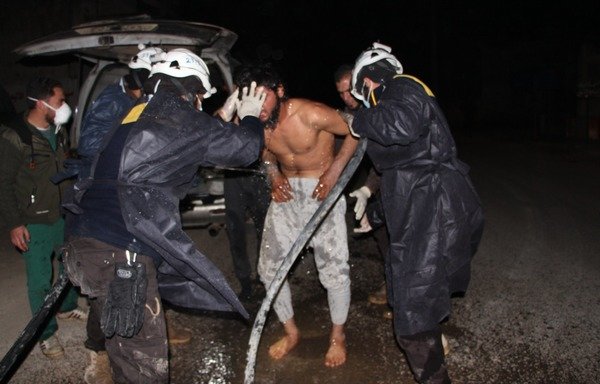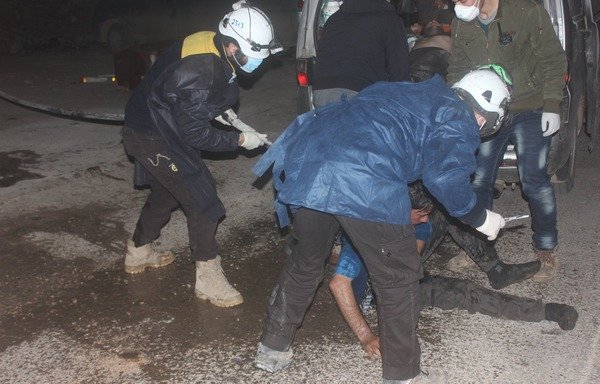 On Monday, Eastern Ghouta was battered by regime airstrikes and artillery fire, according to the Syrian Observatory for Human Rights.
By Tuesday, the death toll had risen to 47, the Observatory said, with more than 100 people wounded in the strikes.
Violence has ramped up in recent weeks in Eastern Ghouta, where this month alone, chlorine is suspected of having been used on two occasions in munitions launched by the regime or allied forces.
Breathing difficulties in Saraqeb
A third accusation of toxic gas use came from Idlib province, where around a dozen people were treated for breathing difficulties on Sunday after regime raids on Saraqeb, the Observatory said.
Mohammad Ghaleb Tannari, a doctor in a nearby town, said his hospital had treated 11 people.
"All the cases we received had symptoms consistent with inhaling the toxic chlorine gas, including exhaustion, difficulty breathing and coughing," he told AFP.
At approximately 9:30 p.m. on Sunday, the eastern district of Saraqeb was bombarded by regime army helicopters, Saraqeb co-ordination committee member Mohammed al-Khalid told Diyaruna.
The helicopters dropped barrel bombs, and soon afterwards, foul odours filled the air, he said, prompting residents to stay away from the stricken area.
Civil defence teams and rescuers arrived at the scene and "immediately realised toxic gases -- likely phosphorus and chlorine -- had been released", he added.
According to the civil defence, 12 cases of suffocation-like symptoms were recorded, with nine civilians and three civil defence members suffering from breathing difficulties.
They were treated at the scene with oxygen masks and washdowns, and transported to local medical centres for followup treatment and observation.
Draft statement not adopted
The US and Russia clashed at the UN Security Council on Monday over a push by Washington to condemn reported chlorine gas attacks in Syria.
The US proposed a draft statement condemning the use of chemicals as a weapon, but Syrian regime ally Russia added amendments that made no mention of the Idlib attack, according to a draft seen by AFP.
In the end no statement was adopted.
The UN has found that the Syrian regime carried out chlorine gas attacks in 2014 and 2015, and also used sarin last year against a town in Idlib.
The Syrian regime has denied ever deploying chemical weapons in the country's seven-year war.
Meanwhile, Saraqeb and other Idlib towns and villages look like ghost towns, al-Khalid told Diyaruna, due to the intensity of airstrikes and shelling over the past four days.
In the city of Idlib, several residential areas were subjected to heavy shelling that flattened buildings and airstrikes that knocked the hospital out of service.
Also hit were the towns of Bidama, al-Hobaitt, al-Tamana, Maaret al-Numan and Kafr Nabl, he added, noting that dozens were killed and wounded by the intense bombardment.