Syrian activists have been conducting a grassroots campaign to discourage girls and widows from marrying foreign fighters who belong to terrorist groups.
They said these unions are problematic in many ways and must be avoided, as they create numerous problems for both the women and their children.
Syrian activist and "Who Is Your Husband?" co-ordinator Assem Zeidan told Diyaruna he and a group of activists decided to launch the initiative due to the high number of women marrying foreign fighters and the negative consequences of these marriages.
The campaign targets communities where this practice has become widespread, particularly in parts of northern Syria where Tahrir al-Sham has a presence.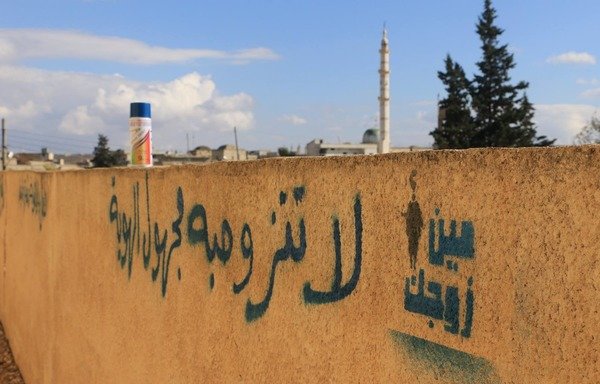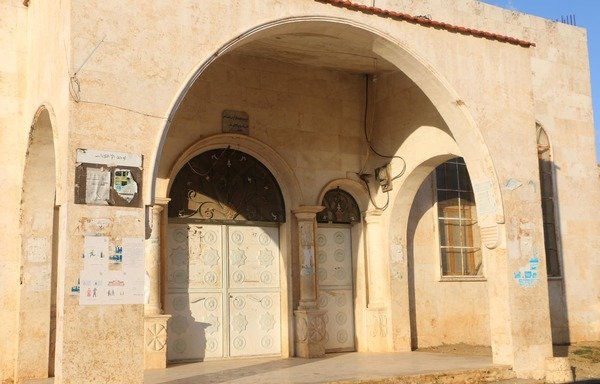 "The campaign's target audience comprises women, parents and the local clerics and officials who have been issuing these illegal marriage licenses," he said, adding that all segments of Syrian society can benefit from its message.
Children have no civil rights
Zeidan estimates there have been 1,750 such marriages.
A primary concern is the future and identity of the children of these marriages, he said, and the various obstacles that lie ahead for them.
From a legal perspective, he said, these children have no civil rights in Syria, including the right to education, as they have no official identification documents.
These children also carry the legacy of their fathers, Zeidan said, pointing to the negative psychological, health and family situation they and their mothers will face.
The problem is compounded when men leave their Syrian wives behind, he said, either because they return to their home countries or because they follow their factions to other areas, where many are killed in combat.
"In such situations, the women are left to fend for themselves and their children without any support," he said, and are forced to raise their children alone.
They can face social backlash and even a difficult relationship with their children.
Zeidan said "Who Is Your Husband?" initiates discussions with women to raise awareness about these concerns, and includes putting up posters and handing out brochures in Idlib and its surroundings and conducting a social media campaign.
Irregular marriages not sanctioned
These types of marriages are not sanctioned in Islam, said Sheikh Muath Abdul Kareem, a former preacher at al-Omar Mosque in Aleppo who now lives in Cairo.
Islam requires the bride and groom to declare their identity in the marriage certificate and to the public, which is not the case when it comes to foreigners who do not reveal their real names for "security reasons", he told Diyaruna.
With civil marriage, lineage can be established, he said, which is not possible for the children of such unions, as their fathers' identities remain unknown.
The sole purpose of such marriages is to provide sexual satisfaction for foreign fighters, he said, pointing out that the "Islamic State of Iraq and Syria" (ISIS) used this as an enticement to attract fighters from outside Syria.
Abdul Kareem also noted that those who officiate such a marriage and issue a license need a specialised knowledge of Islamic jurisprudence, which is not normally found amongst foreign fighters.
Instead, a so-called "emir" merely signs off on such a marriage.
Mohammed al-Ashwah, a refugee from rural Damascus who now lives in Cairo, said the trend of marrying Syrian girls off to foreign fighters is one of the main reasons he brought his family to Egypt.
According to al-Ashwah, who now makes a living selling Syrian food, what is happening has nothing to do with marriage and is equivalent to "sex trafficking".
"Girls are forced to marry these men after being threatened with retaliation against their families," he said, adding that he personally knew of several women who were widowed and then forced to remarry more than once "under the pretext of protecting their honour".