The Iraqi Ministry of Transportation has been working to repair railway lines destroyed by the "Islamic State of Iraq and Syria" (ISIS) and on January 15th announced the reopening of the Baghdad-Samarra line.
Other damaged lines will soon be restored to service, Iraqi Republic Railways Company (IRR) media director Abdul Sattar Mohsin told Diyaruna.
Technical staff "have repaired damage caused by terrorists on the Baghdad-Samarra line", he said, adding that "the line is now working after more than three years of being out of service".
ISIS elements had vandalised the 121-kilometre line, which is the oldest in Iraq.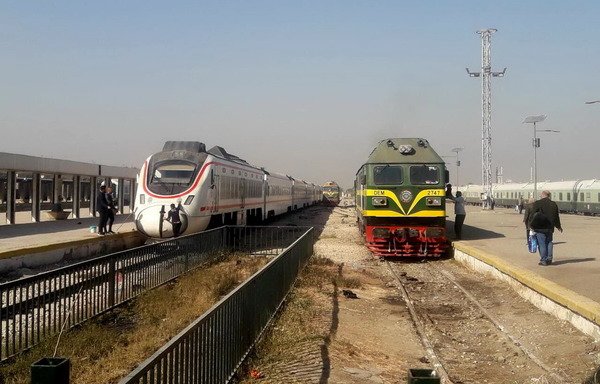 Rehabilitation work included repairing or replacing steel extensions and fittings that had been destroyed by targeted explosions, as well as testing the safety of the line to ensure it was ready to receive passenger trains.
Before ISIS emerged in 2014, the Baghdad-Samarra line was one of the busiest in Iraq, with many people using it to visit religious and archaeological sites.
"The railway sector has been heavily damaged by terrorists" who inflicted significant damage on the lines in western Iraq, Mohsin said.
Railway lines in the north of the country also suffered damage at the group's hands, he said, especially between Tikrit and Mosul, where "long stretches of railroads have been out of service due to bombings and vandalism".
Passenger and freight trains, as well as main and secondary train stations, were either destroyed or looted, he added.
Rebuilding the railway sector
Rebuilding Iraq's railway sector will require a large amount of money, Mohsin said, but the IRR is trying to fix what it can with available funds, and will soon reopen the Fallujah-Abu Ghraib line, which links Baghdad with Fallujah.
A large-scale rehabilitation effort is under way on that line, in tandem with an effort to clear improvised explosive devices (IEDs) and booby traps planted by ISIS alongside the railroad, he said.
Rebuilding the railway sector is a priority for the Ministry of Transportation, ministry spokesman Salem Mousa told Diyaruna.
To this end, the ministry has been "following a strategic plan that aims at rehabilitating all the railways that were damaged as a result of terrorism", he said.
In addition to serving passengers, the Baghdad-Samarra line is used to transport goods, he said, noting that its restoration to service will help to revive commercial and economic activity.
The line between al-Qaim and Akashat in western Iraq also is slated to reopen soon, Mousa said, noting that investment in the railway sector "will pay huge dividends to the liberated areas and the country as a whole".
The reopening of the Baghdad-Samarra line will go a long way towards reviving areas affected by terrorism, economist Bassim Jameel Antoine told Diyaruna.
This line "is a major route, and bringing it back to life means more passengers and higher levels of tourism and commerce", he said.
The railway sector also plays an important role in "transporting fuel and making sure essential supplies such as food reach families in the liberated areas, as well as facilitating the reconstruction effort", he added.