A number of Iranian commanders with a direct role in the Syrian conflict have come to prominence in recent months, notably Mohammed Reza Fallahzadeh, known as Abu Bagher.
Abu Bagher is second in command in Syria after Qassem Soleimani, who heads Iran's Islamic Revolutionary Guard Corps (IRGC) elite Quds Force.
The IRGC has been taking an active part in Syria's war by overseeing militias that fight on the ground and guiding the Syrian regime's army.
"The IRGC, despite what it publicises, does not limit itself to providing military advice to the Syrian army," al-Sharq Centre for Regional and Strategic Studies researcher Fathi al-Sayed told Diyaruna.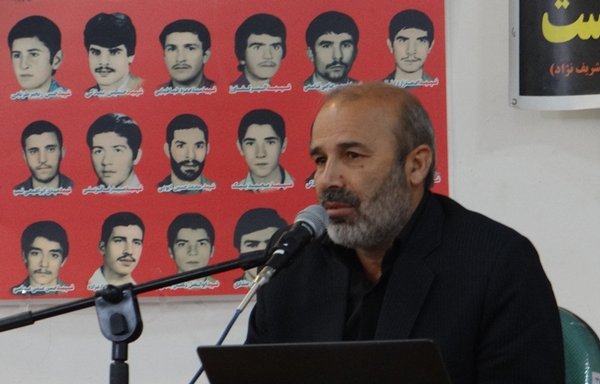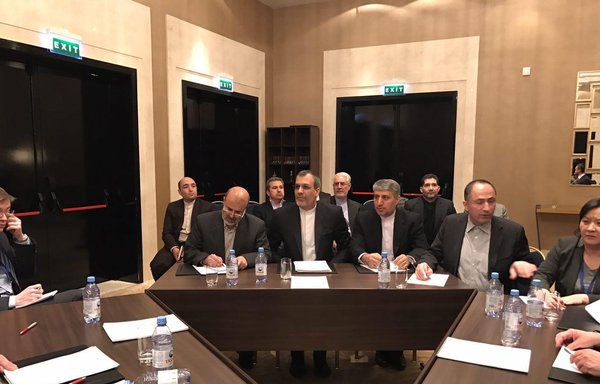 The group is actively participating in the battles on the ground in several regions, he said, by directing the movements of the Syrian army and exercising absolute control over the militias formed by Iran that are fighting in Syria.
These militias are comprised of mercenary fighters drawn from a number of countries, particularly Lebanon, Iraq, Afghanistan and Pakistan, he said.
The IRGC's chief operatives in Syria include Quds Force commander Soleimani and IRGC commander Abu Bagher, who is one of the most powerful figures in the IRGC and one of its most important generals operating outside Iran, he said.
Abu Bagher was "publicised in Iran as being at the forefront of the defenders of the shrine of Zainab, a mission used as a pretext by the IRGC to intervene in Syria", al-Sayed said.
The intervention in Syria was cast in a religious light to "silence the [Iranian] street and any opposition to it", he added.
Second in command in Syria
Abu Bagher has stayed out of the spotlight, but was singled out in a report published by the Paris-based National Council of Resistance of Iran (NCRI) as an Iranian commander in charge of a military sector in Syria, al-Sayed said.
He was publicly introduced as an advisor to the Iranian foreign minister at the 2017 Astana talks between the Syrian regime and the opposition.
Abu Bagher's personal history has perhaps smoothed his path to becoming a military commander in Syria, al-Sayed said.
While former Iranian President Mahmoud Ahmadinejad was in office, Abu Bagher served for six years as governor of the central province of Yazd, he said, and also has held the post of assistant governor of the holy city of Qom.
"Such posts are entrusted only to those who are very close to the radical wing of the IRGC," al-Sayed said.
"Although Abu Bagher is the second in command after Soleimani in Syria, he has military responsibilities in a specific sector in Syria that extends along the eastern fronts," said researcher Sheyar Turko, who has been studying IRGC affairs and funding.
This includes the outskirts of Deir Ezzor, Aleppo, al-Raqa, al-Hasakeh and vast areas of the Badiya (desert) region, Turko told Diyaruna.
Oversight of foreign mercenaries
Abu Bagher is known to be the commander of the 18,000-strong military battalion formed by the IRGC to conduct external operations, which is largely comprised of non-Iranians, he said.
Abu Bagher also co-ordinates between the Iranian and Syrian commands, especially regarding the entry of weapons, experts and foreign and Iranian fighters, Turko said.
Operations carried out by Afghan and Pakistani fighters in Syria as part of the Fatemiyoun and Zainabiyoun militias are under Abu Bagher's authority and command, he noted.
Abu Bagher was seriously injured in 2016 while overseeing operations in Aleppo, where a number of Iranian commanders were killed, along with commanders and elements of the Fatemiyoun militia, which comprises mainly Afghan fighters.
Turko noted that Abu Bagher, by virtue of his political and military status, fully oversees all foreign units operating in Syria under the IRGC's supervision.
This includes "receiving and assigning them to camps, overseeing their training and subsequent assignment to the battlefronts, and even commanding them in some of the critical battles", he said.
'Top priority' assignments
Abu Bagher's presence in Syria is critical for the Iranians in many respects, as he is close to Soleimani, said military analyst Maj. Gen. Abdul Karim Ahmed, who is retired from the Egyptian army.
Hence the tasks assigned to him are top priority, Ahmed told Al-Mashareq.
Such tasks include the establishment of a coveted land route that would link Tehran with Beirut through Baghdad and Syria, he said.
"It is likely that the IRGC insists on taking direct command of military operations despite the fact that this puts its [commanders'] lives at constant risk, because the Iranian command has no confidence in the units it formed in Syria," said Ahmed.
This is because these militias are largely "groups of mercenaries who fight for money", he said.