A state of lawlessness continues to prevail in and around the northern Syria city of Idlib, where a day seldom goes by without an assassination, bombing or detention.
Fear has reached a fever pitch in Idlib, which is controlled by Tahrir al-Sham, an extremist alliance dominated by the former al-Nusra Front (ANF), said Idlib activist Musab Assaf, using a pseudonym out of concern for his safety.
"Tahrir al-Sham patrols are taking no action to stop this lawlessness," he told Diyaruna.
On Monday (January 15th), Idlib city council member Tareef al-Sayyed Issa, was the target of an assassination attempt, when an improvised explosive device (IED) exploded near his vehicle at al-Jarra roundabout.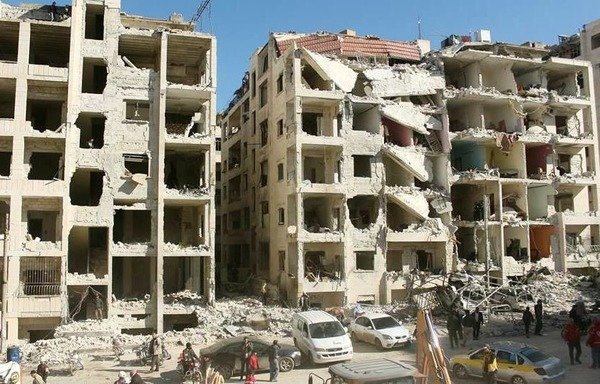 Issa survived the attempt on his life, however, and was transported to a hospital where he underwent surgery.
Assaf noted that Issa is among those who reject Tahrir al-Sham's control, and recently fought its attempt to control the council by appointing people affiliated with it to administer the city.
Issa had previously received direct threats from the alliance, he said.
The recent assassinations targeted not only opponents of Tahrir al-Sham but also elements and emirs of the alliance itself, Assaf said.
These include a hardline Tahrir al-Sham emir known as Abu Hamza al-Turki, who was killed with a direct gunshot to the head in the Biret Armanaz area to the north of Idlib on Monday morning, he said.
"The assailant has not been identified, but the close-range nature of al-Turki's assassination indicates that people close to him did it," he added.
Last week, a huge explosion in Al-Thalatheen street caused many deaths and injuries and inflicted heavy damage on the surrounding buildings.