Iraqi forces have applied strict security measures in Baghdad following a deadly Monday (January 15th) suicide attack carried out by two bombers that killed 31 people and injured close to 100 others, officials told Diyaruna.
Many construction workers were among those killed or wounded in the morning attack in al-Tayaran Square in the heart of the capital, the Interior Ministry said.
Security forces were on high alert after the attack, deploying in the streets and reinforcing inspection procedures in public areas, the ministry said.
The Monday attack indicates there are "Islamic State of Iraq and Syria" (ISIS) sleeper cells in the city, Baghdad provincial council security committee member Saad al-Matlibi told Diyaruna.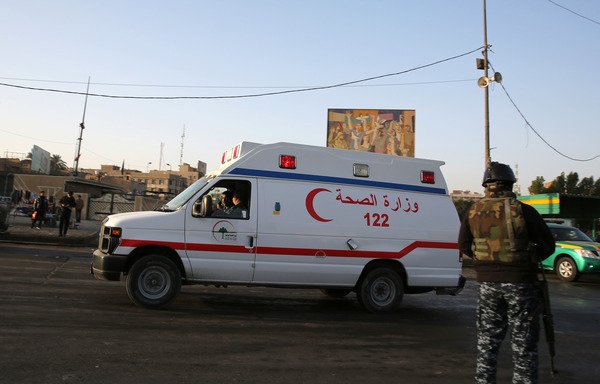 The group "apparently exploited a loophole in the security defences", he said, and appears to have been seeking retaliation after the defeats it has suffered.
"Looking for places of lax security and taking advantage of the euphoria of victory might be what the terrorists have been betting on," he said.
In light of this danger, he said, the Baghdad provincial council has "issued recommendations calling on all security and intelligence services to apply utmost care and vigilance and prepare well for enemy attempts".
They have been guided to "review all preventive security operations and re-evaluate the intelligence effort to deal with terrorist schemes", he added.
"The mobilisation of efforts should match up to the scale of the major security challenge at the current stage," al-Matlibi said.
He called on Iraqi forces to continue to hunt down ISIS sleeper cells and supporters in order to eliminate them and terminate the danger they pose.
New directives target terror cells
On Saturday, a suicide attack near an Aden Square security checkpoint in northern Baghdad killed at least five people.
In the wake of these incidents, which follow several months of relative calm in the capital, Prime Minister Haider al-Abadi on Monday attended an emergency meeting with Joint Operations Command and intelligence services leaders.
During that meeting, "a set of directives, decisions and orders were issued related to tracking down and punishing sleeper terrorist cells and keeping the citizens' security", the Prime Minister's Media Office said in a statement.
In a separate statement, the Media War Cell warned of "an organised campaign to spread panic among the citizens".
Iraqi analyst Hisham al-Hashemi said 180 people have been killed in attacks at al-Tayaran Square since 2011, "often in the run-up to elections or just after the polls", AFP reported.
These attacks aim to "create chaos and exacerbate sectarian divisions", he said.
"There are parties that want to disrupt the security situation in order to realise their interests and corruption," the Media War Cell said.
It urged people to exercise "care and caution, and to turn to official sources for the dissemination of news, and not spread lies pushed for dubious purposes".