Syrian doctors in the Eastern Ghouta region east of Damascus are calling for the immediate medical evacuation of dozens of children who are in dire health conditions.
They said a recent UNICEF report on the effects of continuing violence across Eastern Ghouta, under regime siege since 2013, sheds light on the urgency of the situation.
In a report issued Sunday (December 10th), UNICEF said children in the Eastern Ghouta region are suffering one of the worst health crises of the Syrian war.
The report said 12% of children under the age of 5 are suffering from acute malnutrition, adding that "137 children require immediate medical evacuation for conditions ranging from kidney failure to severe malnutrition and conflict related injuries".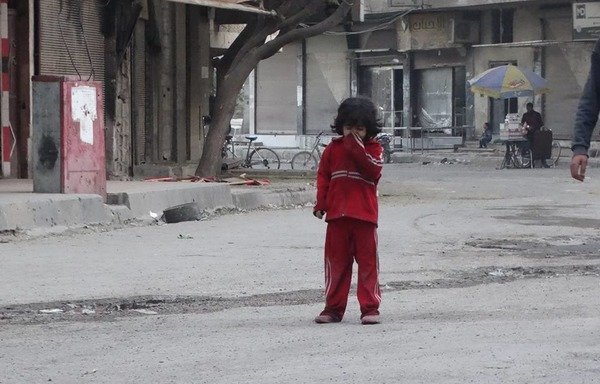 Al-Marj medical bureau director Dr. Anas Abu Yassir told Diyaruna that the UNICEF report "comes at the right time to save the children of Ghouta from the certain death awaiting them".
However, the number of children who require medical evacuation is a lot higher than was noted in the report, he said, adding that "more than 500 children" need urgent medical attention.
"Dozens of cases are currently being treated by doctors in the Ghouta region with very modest resources at their disposal that are not commensurate with the [children's] health needs," he said, warning of a real disaster if the UNICEF's appeal goes unheeded.
Abu Yassir said five children have died so far, the last of whom, Muhannad Allawi, died on December 9th because he did not have access to surgical intervention for his kidney condition.
"The doctors tried to treat him with surgical tools and medicine available in the region but that was not enough," he said.
More than 35 children are in a similar situation and require urgent attention to save their lives, he added.
Health conditions in Eastern Ghouta began to deteriorate since the siege was first imposed on the region, Abu Yassir said.
"Medical supplies enter the area every once in a long while and in small insufficient quantities," he said, adding that most types of vaccines for children and medicines for incurable diseases, for children or adults alike, have been depleted.