The Syrian Democratic Forces (SDF) have begun handing over parts of al-Raqa to the Internal Security Forces (ISF) after driving out the "Islamic State of Iraq and Syria" (ISIS) and completing mine and rubble-clearing operations.
The transfer of security functions is proceeding smoothly and in an orderly manner at the conclusion of work in every new area, as planned and prepared for prior to the liberation of the city, local officials told Diyaruna.
After liberating the city, the SDF announced it would hand over control to al-Raqa Security Council, SDF Media Centre director Mustafa Bali told Diyaruna.
The council would manage the administrative affairs of the city, he said, while the ISF will take over the duty of maintaining law and order.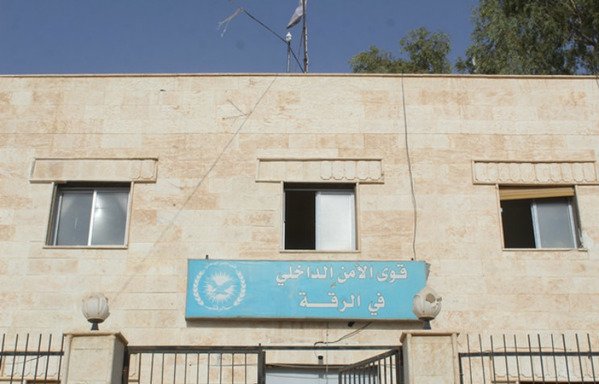 "Upon the liberation of the city came the phase of clearing it of the remnants of war and mines planted by ISIS and ensuring that it is safe," he said.
"This is being done according to a well-thought-out plan, and once it is determined that danger has been totally eliminated, security responsibilities are transferred to the ISF, which already have taken charge of a number of areas."
This will continue until the ISF take charge of the entire city and province, he said, adding that "the ISF have been given charge of the districts of al-Mashlab, a large part of old al-Raqa, Rumayla, Nazlat Shehada, al-Jazra and al-Tayyar".
"Hundreds of youth have volunteered to work with the ISF, which now numbers more than 1,000," he said, noting that ISF members are Syrian citizens and natives of al-Raqa province.
Administrative offices to help residents
The ISF are deploying at the entrances of the city and newly-cleared districts in al-Raqa in co-operation with the SDF and the al-Raqa Civil Council, said Ramez al-Hussein, who volunteers in the ranks of the ISF.
The SDF are positioned at a number of strategic points outside the city to prevent any attack by terror elements, he told Diyaruna.
"The ISF are in charge of monitoring all who enter and leave areas from which the SDF have withdrawn," he said.
Al-Hussein said they check the identification documents of people entering and exiting the city and monitor any suspicious activity that may be undertaken by ISIS sleeper cells.
"Additionally, [the ISF] resolve disputes between citizens, check the registration papers of all vehicles and machinery, particularly agricultural machinery, and prevent the movement of weapons and drugs," he said.
They also prevent theft and transgression against personal property, he added.
"Volunteers in the ranks of the ISF graduate from the Military Police Academy in Ain Issa after undergoing a training course that includes military, physical and ideological training," al-Hussein said, noting that the ISF assign work based on each graduate's specialities.
A traffic control office has been established in the city to control traffic and seize stolen vehicles, he said.
Meanwhile, an organised crime prevention office works to enforce a total ban on weapon carrying.
A Diwan office (administrative office) is in charge of processing paper transactions and requests for security approvals that are required for citizens to return to the city.
"The ISF headquarters in the city of al-Raqa and its offices were furnished to make them suitable for work," said al-Hussein, which includes receiving citizens and addressing their requests and complaints.
ISF work is 'vital'
Al-Raqa resident Muhammed al-Halaq, 70, told Diyaruna that the residents who have returned to the city or who visit regularly, are "very relieved when they see the ISF checkpoints and patrols in the city of al-Raqa".
"The mere fact that security is being handled by a specialised security agency is an indication that life in the city is gradually returning to normal," said al-Halaq, a resident of al-Mashlab.
ISF's work is "vital" to ensure that security is maintained and acts of theft and crimes are prevented, he added.
Residents who have returned to their homes are strictly adhering to instructions issued by ISF officers, he said, as "they know that these instructions were put in force to serve them and to protect their lives".
Directives to steer clear of areas that have yet to be cleared of mines and remnants of war are especially important, he said.
"Most ISF members are city natives, which enhances their ability to interact with returning residents," he added.