The city of Mosul hosted on Thursday (December 1st) a marathon, the largest and first of its kind in the city since it was liberated from the "Islamic State of Iraq and Syria" (ISIS) in July.
Hundreds of men and women runners participated in the "Ninawa International Peace Marathon" to raise funds for families in western Mosul, which saw vast destruction in the fight to retake it from ISIS.
"It is a special day in the history of our city," Ninawa police chief Brig. Watheq al-Hamadani told Diyaruna.
"This event is being held here for the first time and with such a large number of participants," he said.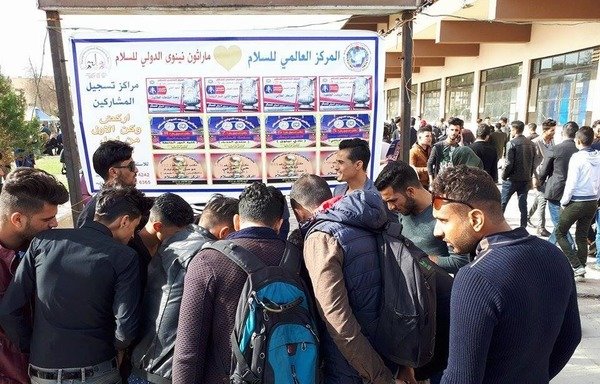 More than 1,000 athletes from most Iraqi provinces and from several countries such as Algeria and Morocco, as well as local Mosul residents, are taking part, he said.
The marathon was organised through an initiative led by Mosul University professors and Iraqi activists, in co-ordination with the Ministry of Youth and Sports, he said.
A run for peace
The aim is "to convey to the world that Mosul will always be a city of love, peace and co-existence", he said, noting that most participants wore white outfits and white badges to connote peace.
"Mosul has gone back to the way it used to be, an active and vibrant city with no place for terrorism or extremism," he said.
Police and army troops and military vehicles were deployed along the runners' route.
"We have succeeded in securing the event, which clearly proves that our capabilities have been developed, and that the city is fully prepared to host large-scale events," al-Hamadani said.
The runners' 6-kilometre long marathon path stretched from the amusement park in the al-Ghabat area in east Mosul to the Mosul University campus, he added.
The event was attended by a large number of local residents who gathered to watch this unique sporting event, he said.
"Today we are ready and able to protect the largest festivals and events," said al-Hamdani, expressing his hope that the marathon will be the beginning of a period of revival in Mosul.