Teams of Tahrir al-Sham fighters on Tuesday (November 28th) rounded up dozens of al-Qaeda emirs and elements in areas under the alliance's control in Aleppo and Idlib provinces, a local activist told Diyaruna.
The extremist alliance, which is dominated by the former al-Nusra Front (ANF), has detained at least 50 al-Qaeda elements, they said, and tension is running high in the areas where the ​​raids took place.
Since dawn on Tuesday, Tahrir al-Sham teams have been detaining al-Qaeda emirs and elements, using fixed or mobile checkpoints, said activist Moataz Omran of Halfaya in rural Hama.
Several prominent al-Qaeda figures are among the detainees, he told Diyaruna, noting that a number of them had previously split from Tahrir al-Sham, while others are still directly affiliated with al-Qaeda in Iraq.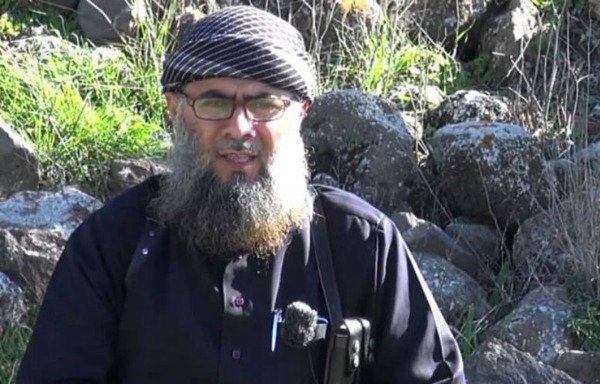 Omran described the raids as "a power struggle between the two sides".
Al-Qaeda emirs have managed to persuade a number of Tahrir al-Sham emirs and elements to split with the alliance and join al-Qaeda, he explained. This threatens to weaken Tahrir al-Sham, which carried out the raids in retaliation.
"Some al-Qaeda fighters fell prey to a ruse in which they were invited to a meeting with Tahrir al-Sham emirs, and were detained and transported to the alliance's prisons when they arrived at the arranged meeting place," he said.
Prominent al-Qaeda elements detained
Prominent al-Qaeda figures detained by Tahrir al-Sham in the recent round-up include Sami al-Aridi and Iyad Tubasi, also known as Abu Julaybib al-Urduni.
Also detained by the alliance were al-Qaeda leaders Abu al-Qassam al-Urduni, Abu Hammam al-Suri -- also known as al-Farouq al-Shami -- Abu Islam al-Deiri, Abu Abdul-Karim al-Khurasani and Khallad al-Urduni.
Abu Khadija al-Urduni, al-Qaeda's emir of the border sector, and Abu Abdel-Rahman al-Makki, emir of the Jund al-Malahim group who had recently split from Tahrir al-Sham and pledged allegiance to al-Qaeda, also were detained.
"The detentions were accompanied by violent clashes in a number of areas," Omran said.
On the outskirts of Idlib, he said, Tahrir al-Sham elements detained an al-Qaeda leader named Abu Musaab al-Libi and a firefight ensued, leaving eight people dead or wounded.
Also notable was the defection from Tahrir al-Sham and pledge of allegiance to al-Qaeda by Abu al-Muqadam al-Urduni, who was in charge of security in Daraa.
Omran said al-Qaeda is spread out in Idlib and Hama provinces, but its power base is concentrated in the towns of al-Mastouma, Binnish and Sarmin in rural Idlib, as Tahrir al-Sham has lost control of these three towns.