Heavy fighting is taking place between Tahrir al-Sham, an extremist alliance dominated by the former al-Nusra Front, and the Nureddine al-Zinki group in rural Idlib and Hama provinces, activists told Diyaruna.
Both sides have suffered losses, and a number of civilians have been killed or wounded as a result of Tahrir al-Sham's indiscriminate shelling of civilian areas, they said, noting that houses and shops also have sustained significant damage.
Fierce battles broke out last week between Tahrir al-Sham and Nureddine al-Zinki in western rural Aleppo, northern rural Idlib and northern Aleppo province, Aleppo media activist Faisal al-Ahmad told Diyaruna.
These clashes resulted in a large number of civilian casualties, he said, noting that 12 had been killed and more than 40 wounded as of late Sunday (November 12th), including a number of children and women.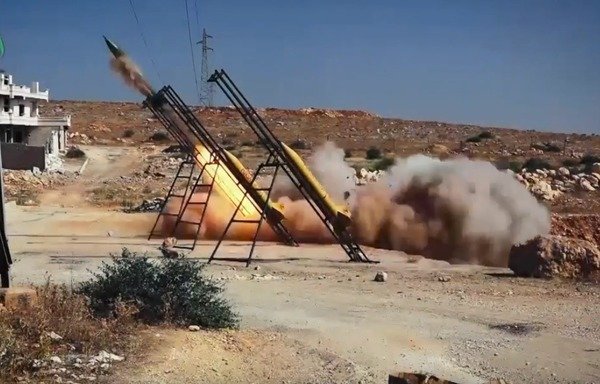 "Panic broke out among civilians in the region when Tahrir al-Sham began indiscriminate shelling in their areas, also deploying snipers," he said.
Civilians killed in the clashes
Among the civilians killed on Sunday were Abdul-Qader Mohammed Abdul-Rahman, a youth, and two others who were working to repair the electricity grid which had been damaged in the ongoing fighting, al-Ahmad said.
A number of civilians also were wounded by Tahrir al-Sham elements as they tried to stage a demonstration against it in the town of Urem al-Kubra, he said.
Al-Ahmad noted that Tahrir al-Sham had attacked many villages and towns that were under the control of armed Islamist movement Nureddine al-Zinki.
By targeting these areas, he said, Tahrir al-Sham aims to expand its area of control and do away with any faction that opposes its presence in the region.
The alliance then intends to hand the captured areas to the newly-formed "rescue government" it has established as a cover to avoid coalition strikes.
Tahrir al-Sham has been designated as a terrorist group as ANF, a designated terrorist group that is part of al-Qaeda's Syria network, forms its core.
'No signs of de-escalation'
Al-Ahmad said the death toll on both sides is very high, with more than 120 fighters reported dead as of Sunday, and more than 200 wounded and dozens others captured by both sides.
Hotspots include al-Raytan in northern Aleppo, Deir Hassan, al-Dana and Atma areas in northern Idlib, Kafrnaha and the towns of Taqad, Khan al-Asal, Daret Azza, Alabzamo and Sheikh Suleiman military base in western Aleppo, he said.
Fighting is ongoing in these flashpoint areas, which have been changing hands between the two sides, he said.
According to al-Ahmad, there are "no signs of de-escalation in the region".
On the contrary, he said, Nureddine al-Zinki held talks on Sunday with Ahrar al-Sham and the Free Syrian Army (FSA) to discuss banding together against Tahrir al-Sham to prevent it from capturing new areas.
Local residents closed off some towns, specifically Anjara, Qabtan al-Jabal and al-Atareb to Tahrir al-Sham, he added, by blocking the roads leading to them with earthen berms and fires.