UN investigators on Thursday (October 26th) blamed the Syrian regime for a sarin gas attack on the town of Khan Sheikhun in northwestern Syria that killed more than 80 people earlier this year.
The April 4th attack, in which sarin gas projectiles were fired into the opposition-held town in Idlib province, killed 83 people, according to the UN.
The Syrian Observatory for Human Rights gave a death toll of 87, including more than 30 children.
Images of dead and dying victims, including young children, sparked global outrage and prompted a retaliatory US strike on a Syrian air base.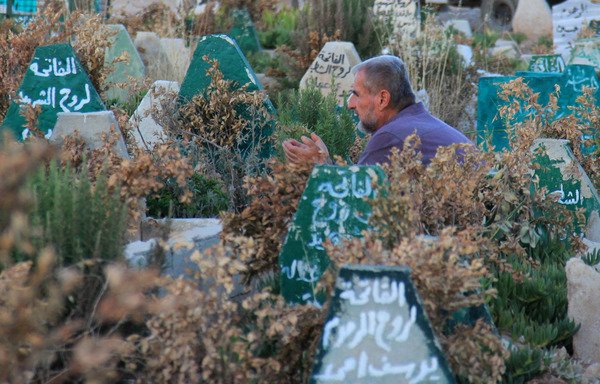 According to the report, "the panel is confident that the Syrian Arab Republic is responsible for the release of sarin at Khan Sheikhun on April 4th, 2017".
Call for sanctions
Human Rights Watch (HRW) on Friday urged the international community to impose sanctions on the Syrian regime.
The UN Security Council "should move swiftly to ensure accountability by imposing sanctions on individuals and entities responsible for chemical attacks in Syria", the watchdog said in a statement.
The panel's report "should end the deception and false theories that have been spread by the Syrian government", said Ole Solvang, deputy emergencies director at HRW.
"Syria's repeated use of chemical weapons poses a serious threat to the international ban against the use of chemical weapons," Solvang said.
"All countries have an interest in sending a strong signal that these atrocities will not be tolerated."
UN experts also have accused the Syrian regime of launching chlorine gas attacks in the north of the country in 2014 and 2015.
Russia on Friday criticised the UN report, with Deputy Foreign Minister Sergei Ryabkov saying it contained inconsistencies and unverified evidence.
Russia and the Syrian regime had previously suggested an opposition weapon may have detonated on the ground in Khan Sheikhun.
Ryabkov said other nations were seeking to use the report to "resolve their own strategic geopolitical issues in Syria", adding that Russia would analyse the findings and publish a response soon.