Violent clashes broke out Monday (October 9th) in several parts of Syria's Hama province between the "Islamic State of Iraq and Syria" (ISIS) and extremist alliance Tahrir al-Sham, activists told Diyaruna.
Preliminary reports indicate that both ISIS and Tahrir al-Sham, dominated by the former al-Nusra Front, suffered a number of casualties, they said.
On Monday morning, ISIS launched an attack on positions in eastern Hama province controlled by Tahrir al-Sham, said activist Moataz al-Omran of the Hama province town of Halfaya.
The group seized control of a large number of villages and towns in the area, he told Diyaruna.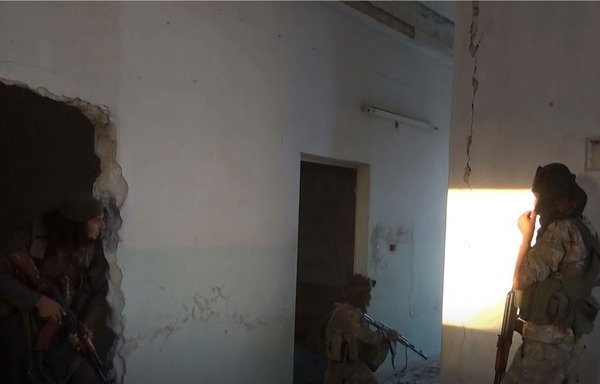 These include al-Rahjan, Sarha, Sarha al-Shamaliya, Umm Kahf, Hasrat, Rasm al-Ahmar, al-Mustarihah, Umm al-Ghawr, Wadi al-Zaroub, Jub al-Tabaqliya, Abu Laffa, al-Nafila, Mraijeb, al-Jumlan and al-Shakusiya.
These towns and villages form a chain that extends deep into the areas controlled by Tahrir al-Sham, along the frontline with the Syrian regime.
Second assault on Hama villages
ISIS then carried out another assault, capturing the villages of Ibn Wardan, al-Masloukhia, al-Summaqiya, al-Tufaha and Buyud, al-Omran said.
These villages are located along a line parallel to the first group of villages.
"Preliminary information indicates more than 30 people were killed and a large number of others were wounded," al-Omran said.
He learned from Tahrir al-Sham sources that seven of the alliance's fighters had been captured by ISIS.
Al-Omran said deep resentment prevails among civilians in the areas that witnessed clashes, noting that the regime army's positions are not far and the raging battlefronts against it are close to them.
Meanwhile, Tahrir al-Sham attacked positions of Ahrar al-Sham and Failaq al-Sham in the town of Armanaz and the surrounding hills and seized total control of the area, he said.
Tahrir al-Sham also was able to retake the villages of Ibn Wardan, al-Masloukhia, al-Summaqiya, al-Tufaha and Buyud and expel ISIS from them.