Farming families from rural Deir Ezzor recently fled areas controlled by the "Islamic State of Iraq and Syria" (ISIS) with the help of smugglers for an encampment in the town of Ayn Issa in rural al-Raqa province.
Here, despite the scarcity of relief aid, said farmer Abdel-Razzaq Mohammed Khalaf, it is much better than living in ISIS-controlled areas, which are dangerous due to the ongoing battles.
Khalaf, 60, of rural Deir Ezzor, told Diyaruna that he and his family arrived in the Ayn Issa area at dawn September 10th in a convoy with five other families.
The group had made a deal with a smuggler to guide them to areas controlled by the Syrian Democratic Forces for 150,000 Syrian pounds ($290) per family, he said, adding that the smuggler had initially asked for 50,000 pounds per person.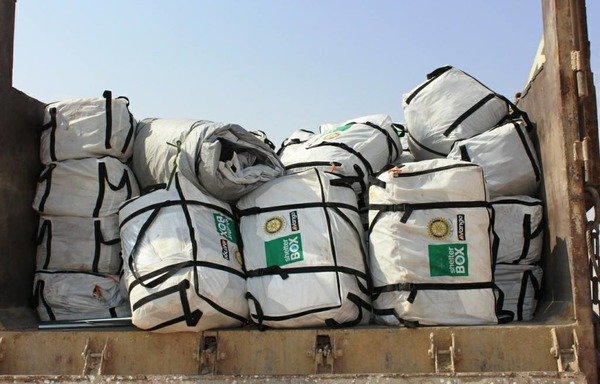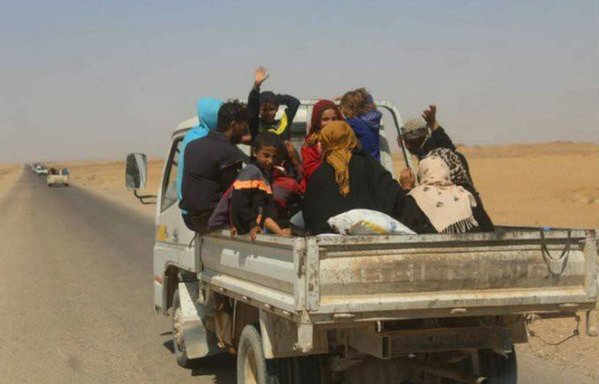 "The road was fraught with danger and if it had not been for the smugglers, I do not think me and the others would have made it safely," Khalaf said.
Along the route, the roads were planted with mines, he said, adding that some roads had the additional hazard of sniper fire.
Additionally, he said, any suspicious movement or any form of light would have invited airstrikes or missiles targeting ISIS positions.
Thousands fled to Ayn Issa
Khalaf said when he arrived on the outskirts of Ayn Issa, he was surprised to see that thousands of internally displaced persons (IDPs) had already arrived in the area from rural Deir Ezzor and the cities of Albu Kamal, Mayadeen and Uqayribat.
"They were assembled in a new area adjacent to the old camp, because the old camp was not able to accommodate the influx of new IDPs," he said.
Khalaf said he learned from personnel associated with al-Raqa Civil Council that 5,400 IDPs had arrived at the camp over a one-week period.
"No humanitarian organisations are operating in the camp, and the capabilities of local organisations and al-Raqa Civil Council are very modest," he said.
Thousands of civilians were forced to sleep in the open for almost a full week, and some even slept under the agricultural tractors they were able to smuggle out with them, until the council was able to secure tents.
These tents have now been pitched and assigned to the displaced families.
As of September 19th, there were 200 tents, spread over an area of 30 dunams (30,000 square metres) allocated by the council for the IDPs, and named the "new camp" to differentiate it from the main Ayn Issa displacement camp.
Council-affiliated relief organisations have begun distributing available provisions and basic necessities such as water and bread, Khalaf said, with priority given to families that include children or elderly people.