Though its inner circle pretends otherwise, the Tahrir al-Sham alliance is fully dominated by the former al-Nusra Front (ANF) and continues to promote its agenda, Syrian activists told Diyaruna.
Despite the alliance's best efforts to portray itself as a non-extremist coalition, events on the ground demonstrate it is merely ANF in a new cloak, said Syrian journalist Mohammed al-Abdullah.
Inside the alliance, ANF dominates the decision-making process in order to silence dissenting voices from other factions, he told Diyaruna.
"Such voices have risen recently, after Tahrir al-Sham eliminated the presence of large factions in the Idlib area," he said.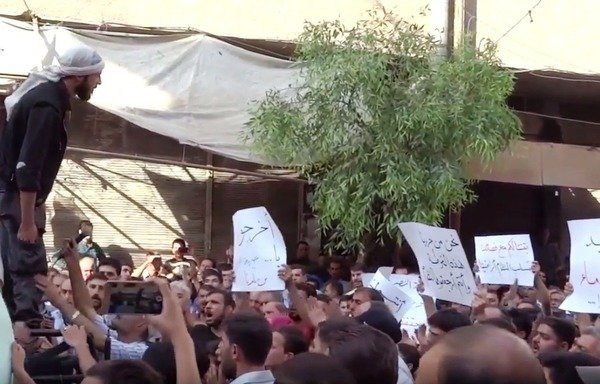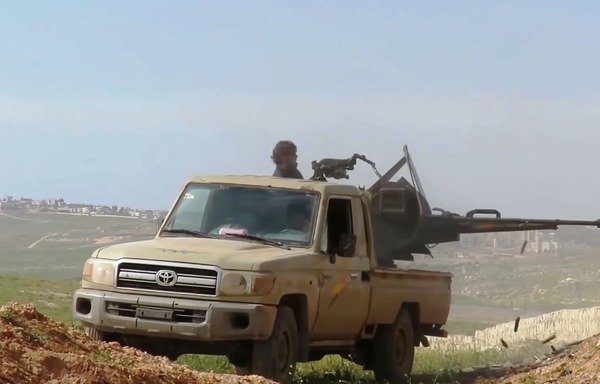 Most notable among the dissenters is Ahrar al-Sham, which refused to be fully subsumed under the Tahrir al-Sham banner, al-Abdullah said.
Tahrir al-Sham also has been clashing with Nureddine al-Zinki, a faction which joined Tahrir al-Sham at the time of its establishment.
A Nureddine al-Zinki leader was killed on Thursday (August 31st) when his car exploded as he travelled to Dana district in Idlib, which is under Tahrir al-Sham's control.
Nureddine al-Zinki has accused the alliance of orchestrating the attack.
Al-Abdullah said Tahrir al-Sham also has been interfering in the work of courts, as its leaders "have begun to issue hiring and firing directives in line with the group's policies, which prompted many judges, employees and clerics to resign".
This reveals that Tahrir al-Sham has taken over the decision-making process, putting it exclusively in the hands of ANF supporters, he said.
Notable resignations as a result of this include the entire staff of the Darat Izza court in western rural Aleppo -- 19 judges and employees, he added.
Tensions permeate Tahrir al-Sham
Tension has been simmering in various parts of Idlib between residents and some armed factions on one side, and Tahrir al-Sham on the other, according to media activist Sumer Agha.
Tahrir al-Sham elements who previously belonged to ANF espouse ideology and objectives that are vastly different than those of local residents, he told Diyaruna.
In addition to fundamental differences regarding political objectives, he said, the ANF contingent is particularly keen to see the strict application of sharia.
Many believe that "ANF merely changed its cloak temporarily to protect itself with the name of Tahrir al-Sham, while keeping some smaller factions with it to complete the guise", he said.
"Many expect ANF to start imposing a strict dress code and a ban on smoking and monitoring the internet, among other [practices], and some of these indications have indeed begun to show on the ground," he added.
All factions under the Tahrir al-Sham banner have been seeing a decline in influence, "to the point that many faction leaders and military officials who joined Tahrir al-Sham preferred to leave it", Agha said.
"They have been marginalised, with all leadership positions held by ANF emirs and officials," he explained.
It has become clear to the leaders of these factions that Tahrir al-Sham was not established to launch a national project for Syria but rather to provide cover for ANF, he said, to make it appear moderate and to be working with all factions.
Ideological differences abound
Saleh Hama, a founding member of ANF, was expelled from the group after he disagreed with ANF leader Mohammed al-Joulani's refusal to fight the "Islamic State of Iraq and Syria" (ISIS).
After his expulsion from ANF, Hama, who is widely known by the social media username "Uss al-Seraa in al-Sham", began to share his views on social media.
His posts have caused real confusion among ANF elements, especially with regard to the relationship between ANF and ISIS, the association with al-Qaeda, and the relationship with foreign fighters.
Asked if Tahrir al-Sham is working for the benefit of the Syrian people, Hama told Diyaruna that the alliance "is hardly an ideologically homogeneous entity".
Inside the alliance, he said, about "40% of its members follow a revolutionary military nationalist agenda, 50% are lost and ambivalent between the old and new paths -- the new path being the one followed by the aforementioned 40% -- and only 10% adhere to the old ideology".