An alliance of extremist factions in Syria's north executed a teacher after detaining him for several days for collecting his monthly salary from the Ministry of Education, an Idlib activist told Diyaruna.
An examination of the victim's body revealed he had been tortured before he was killed, he said.
The incident came amid a crackdown by Tahrir al-Sham -- an extremist alliance dominated by the former al-Nusra Front (ANF).
The alliance's fighters have been detaining people at random over a period of several days in an attempt to silence anyone who opposes them.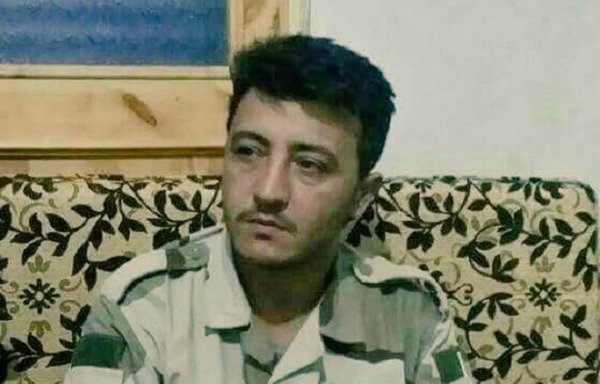 The Tahrir al-Sham-affiliated al-Iqab (punishment) brigade kidnapped Hikmat Abdel-Karim al-Hamoud from his house in the town of Magharat Mayzar in rural Idlib on Thursday (August 17th), Idlib media activist Mussab Assaf said.
Two members of the brigade have been identified as Tahrir al-Sham emirs Abdeen and Marwan al-Harim, he told Diyaruna.
During the raid on al-Hamoud's house, they tossed its contents about and beat the teacher's wife, sister and sons.
"They then took him to the notorious al-Iqab prison and accused him of working with the regime, because he had been continuing to collect his salary from the Ministry of Education," he said.
On Sunday evening, a Tahrir al-Sham patrol notified al-Hamoud's family that they must pick up his body from the prison, he said.
An examination by a local doctor revealed he had been tortured, as there were bruises all over his body as well as signs he had been subjected to electroshock.
Numerous activists detained
This is not an isolated case, Assaf said, as Tahrir al-Sham on Wednesday executed Free Syrian Army (FSA) officer Usama al-Khodr and has detained a large number of activists in and around Idlib city.
Among the detainees are media activist Ali Khaled al-Merhi, Bassem al-Hamoud, an anti-tank missile operator from the Idlib FSA, civil activist Samir Aktaa, youth activist Ahmed Abdeen of the city of Maarat al-Numan, and media activist Ahmed Baseem al-Hanini of the Kfar Nebl sports team, he said.
Tahrir al-Sham on Saturday detained four youth who had been displaced from Madaya: Rabeeh Nassif, Munir al-Nammous, Ahmed Ghosn and Yaaroub Mehrez.
The alliance also kidnapped Majed Skaf from his house, Akram al-Barhi from the town of al-Hbeit, and two young men -- Abdullah Hajj Ali and Ihab Marwan Farhood -- from the city of Saraqeb.
Also among the detainees was Hassan Mohammed Merhi, a teenage boy from the town of Ain Larouz, who was picked up by the alliance for reasons unknown.
Assaf said a video clip has been in circulation in the area which shows a man named Mahmoud al-Zein pleading with his brother, an FSA official, to hand over money, weapons and ammunition to the alliance to secure his release.
If this is not done he will be executed, he pleads on camera, as a Tahrir al-Sham element is shown executing another person with a pistol.