Tension has been simmering in the Ghouta region of Damascus as a result of clashes taking place between armed factions, a Syrian activist told Diyaruna.
The outbreak of violence is crushing the hopes of local residents that a fragile truce in force in part of the rural area around Damascus between some opposition factions and the Syrian regime will endure, they said.
Islamist opposition alliance Jaish al-Islam on Monday (August 7th) launched a surprise attack on Tahrir al-Sham positions in al-Ashaari and its farmland, said activist Mohammed al-Beik of the Eastern Ghouta co-ordination committee.
Tahrir al-Sham is an extremist alliance dominated by the former al-Nusra Front (ANF).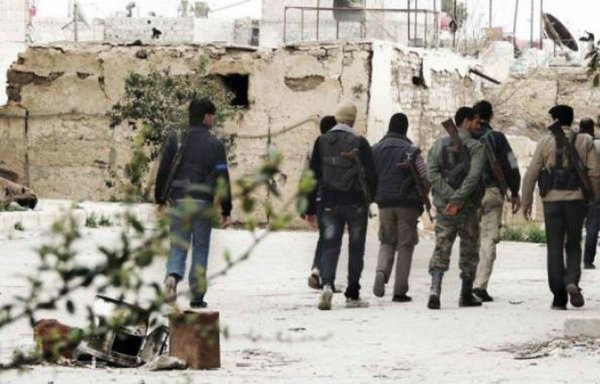 After violent battles between the two sides, the "forceful and surprise" assault ended with Jaish al-Islam seizing control of the town and its hinterland, he told Diyaruna.
"Sporadic clashes continued through the night Monday and into Tuesday as Jaish al-Islam elements pursued Tahrir al-Sham elements fleeing the area," he said.
In a Monday statement, Jaish al-Islam announced that its actions were pursuant to its decision to eliminate the presence of Tahrir al-Sham in the area and rid the eastern Ghouta of their "evil and malice".
Defections to Faylaq al-Rahman
The tension extends to the area under the control of opposition faction Faylaq al-Rahman, which has begun to exert pressure on Ahrar al-Sham, al-Beik said.
Each side has accused the other of seeking to eliminate its influence, he added.
On Monday, Faylaq al-Rahman attacked Ahrar al-Sham and Tahrir al-Sham positions in Erbeen and Madyara and was able to expel Ahrar al-Sham from both towns and capture Tahrir al-Sham positions, al-Beik said.
"But tensions have been exacerbated by the defection of more than 150 Ahrar al-Sham elements to Faylaq al-Rahman, which weakened the status and power of Ahrar al-Sham in the region," he said.
The mass defection was the second of its kind within a month, he said, noting that 75 Ahrar al-Sham elements previously moved over to Faylaq al-Rahman.
"In addition to the defections, arms and missiles depots controlled by the defecting elements were turned over to Faylaq al-Rahman," al-Beik said.
Faylaq al-Rahman has been carrying out raids in the towns of Erbeen, Harasta, Saqba and Kafr Batna in search of Ahrar al-Sham elements, he added.