Syrian activists told Diyaruna they have been publishing the names and photos of "Islamic State of Iraq and Syria" (ISIS) elements who deserted the group, with the aim of hunting them down and holding them accountable before the law.
Desertion is rampant in the wake of heavy defeats in Syria and Iraq, the contraction of the territory ISIS controls and the disappearance of influence, money and power -- the factors that attracted fighters in the first place.
Syrian activists are closely monitoring news of ISIS elements who flee parts of Deir Ezzor and al-Raqa that remain under the group's control, said Aleppo media activist Faisal al-Ahmad, who is helping with the effort to track down deserters.
"The number of desertions rose sharply in conjunction with the defeats the group has suffered in Syria and Iraq," he told Diyaruna, noting that a large number of them are reaching the liberated areas in Syria's north.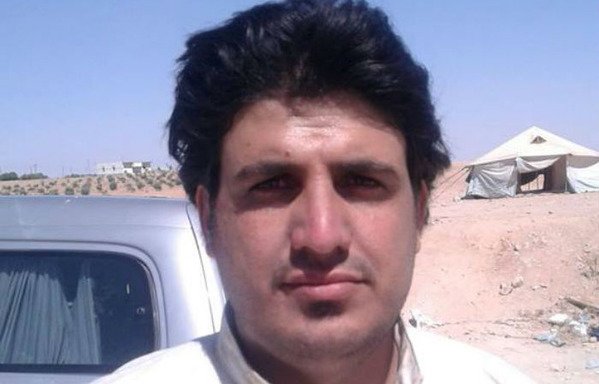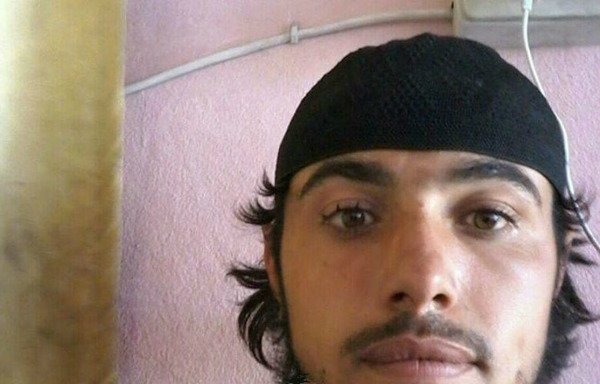 They have been able to do this by co-ordinating their escape with other armed groups who provide them with protection or arrange their departure from Syrian territory to neighbouring countries, he said.
Some are reported to have escaped to the tri-border area between Syria, Iraq and Jordan, near the Rukban camp, he said, adding that most of that group comprises foreign fighters.
Turmoil within ISIS
"By posting the names and photos of ISIS escapees, activists aim to hunt them down in the areas to which they fled and remind everyone of the crimes they committed while they were in the ranks of ISIS," al-Ahmad said.
He pointed out that these fighters fled only after they became certain of the demise of the group's so-called "caliphate" and its loss of control over the areas it occupied, and consequent loss of power and money.
Activists have learned that confusion and panic are rife in the ranks of ISIS, which has been conducting intensive patrols to prevent fighters from escaping and is closely monitoring buffer zones and smuggling routes, al-Ahmad said.
To keep fighters under constant surveillance, ISIS issued a moratorium on leave from duty, he added, and "ISIS leaders have targeted smugglers in Deir Ezzor, al-Raqa and Yarmouk suspected of securing escape routes for deserters".
"Activists have confirmed that ISIS executed 10 of its Syrian and Iraqi fighters in rural northern al-Raqa who apparently had been planning to escape, and detained many others who were caught plotting or attempting escape," he said.
Among them is "Nawaf Ibrahim Muhsin al-Azzawi in Deir Ezzor, who declared his renouncement of his pledge of allegiance to the group and his intention to leave the area", al-Ahmad said.
Long list of deserters
The list of confirmed ISIS escapees is long and is updated on a regular basis, al-Ahmad said.
Those whose identities have been confirmed include Barakat al-Muttalib, also known as Kassura al-Ishari; Sayer Hamoud al-Bayini, also known as Abu al-Fida, who is a public relations and heavy weapons official who arrived in Idlib and is using a forged ID card in the name of Abdul-Rahman al-Ali al-Jassim, he said.
They also include Abdul-Hadi Abdul-Latif al-Halloum, a top ISIS security official in al-Ashara in eastern Deir Ezzor; and Abu Rabah al-Muhajir, an Iraqi national who fled with four of his associates to the Idlib area who had been an ISIS accountant in rural Deir Ezzor, he added.
Others known to have fled eastern rural Deir Ezzor include three brothers who worked in the security branch: Abdul-Khaliq Ahmed al-Omair, Mohammed Ahmed al-Omair and Abdul-Razzaq Ahmed al-Omair and their families, he said.
Meanwhile, senior ISIS media official Muhammad al-Ibrahim, "Abu Abdul-Rahman al-Raqawi", has reportedly arrived in Turkey, he said, along with Hamed al-Nouri, also known as Abu Hamza al-Qaraani, the deputy emir of the group's hesba bureau ("religious police") and Bashar al-Maddah, Ibrahim Khalil al-Bandar and Mahmoud al-Kassuba.