Over the past week, the "Islamic State of Iraq and Syria" (ISIS) has been ratcheting up its presence in Yarmouk, a Palestinian refugee camp south of Damascus, camp residents tell Diyaruna.
ISIS also announced it had executed a fighter belonging to rival extremist alliance Tahrir al-Sham, of which the former al-Nusra Front (ANF) is the dominant faction, amid an outbreak of violent clashes between the two groups.
For the last week or so, since news broke of the liberation of Mosul in neighbouring Iraq, heightened ISIS activity has been observed in Yarmouk camp, camp resident and relief activist Bahaa al-Sahli told Diyaruna.
"The group's elements burned down the homes of many of the camp's residents, both Syrians and Palestinians, focusing these activities in the section of the camp adjacent to regime-controlled areas," he said.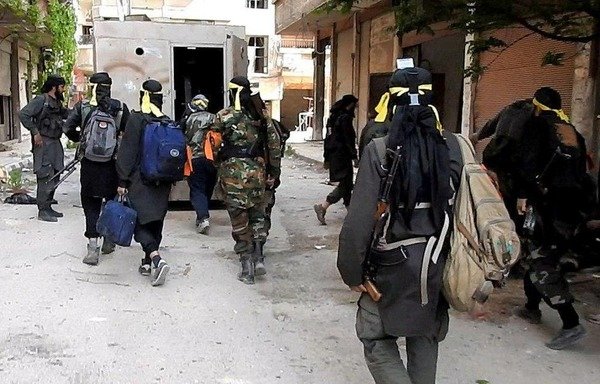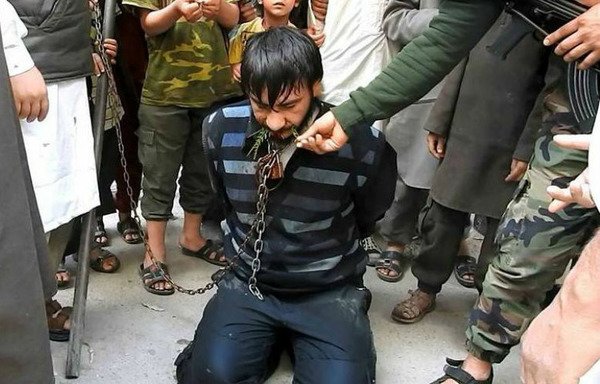 According to camp residents, al-Sahli said, these acts of arson were committed using "locally-made bombs and incendiary materials".
Some of the targeted homes were occupied by displaced people who had fled from rural Damascus and the Ghouta area, he added.
On Sunday (July 16th), ISIS executed Tahrir al-Sham element Muhammad Abu Omar, accusing him of receiving money and working against ISIS in the camp.
This execution comes in the wake of bloody armed clashes between ISIS and Tahrir al-Sham that raged all last week and left at least six dead, al-Sahli said.
Yarmouk residents brace for worse
The situation is still tense inside Yarmouk, al-Sahli said, and the camp's residents are braced for worse in the coming days.
"ISIS has been fortifying its positions with sand and cement berms and deploying additional fighters along Haifa street, one of the key areas under the group's control inside the camp," he said.
ISIS fighters have besieged an area in the western part of the camp where at least 200 families reside, including women and children and the elderly, ill and infirm, he said.
Civilians have been suffering abuses at the group's hands, he added, which range from insults and humiliation to arbitrary detentions.
The group also has been attempting to control all goods and materials that reach the area, he said, adding that the camp is currently controlled by ISIS and Tahrir al-Sham, with some parts controlled by regime forces.
Numerous factions affiliated with those groups also are present in the camp, he said, adding that "the situation is tragic inside the camp as the minimum requirements for living a decent life are lacking".