Syrians in some opposition-controlled areas of the country tell Diyaruna they will boycott a new 2,000 pound banknote issued by the Central Bank of Syria as it bears the image of president Bashar al-Assad.
The banknote is highly provocative, they said, as many Syrians hold al-Assad directly responsible for the war, which has killed over 320,000 people and displaced more than half of the Syrian population since it began in March 2011.
In addition to the heavy human toll, AFP reported, the war has ravaged Syria's infrastructure and caused losses to its economy of $226 billion, according to estimates published by the World Bank on Monday (July 10th).
On July 2nd, the Central Bank of Syria introduced a new 2,000 pound banknote that bears al-Assad's image on the front and a picture of the Syrian parliament building in Damascus on the reverse.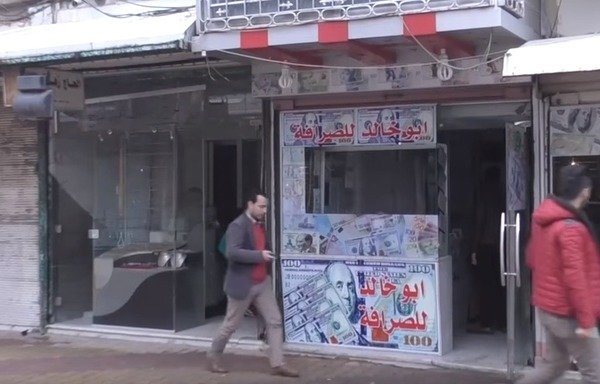 The new bill's release was met with a boycott announcement from the Syrian Interim Government of the National Coalition for Syrian Revolutionary and Opposition Forces and a number of local councils in opposition-controlled areas.
In the Aleppo province town of Akhtarin, the local council announced that anyone caught using the new banknote would face a one-year jail term, said Idlib money transfer and currency exchange bureau owner Hussein Safar.
"The bill has met with public rejection because of al-Assad's image, which is seen as a provocation in view of the ongoing war," he told Diyaruna.
Boycott unlikely to succeed
Safar said he was pessimistic about the boycott's prospects of success, however, noting that thousands of government employees and retirees who live in opposition-controlled areas still receive salaries from the regime.
These salaries are paid in Syrian pounds, he said.
Commercial activity between opposition and regime-controlled areas has not ceased, he added, but is actually flourishing owing to the reconciliations that are taking place in many regions.
"This means the banknote's penetration will be expansive and cannot possibly be controlled," he said, "as the markets need a currency in circulation, and the official currency is the only one in circulation at this time."
Foreign currencies are used in financial transactions, but only on a very small scale, Safar said, through remittances that come from abroad, but these must be exchanged into Syrian pounds to be used in the markets.
"If we boycott this banknote today, we are still going to have to use it tomorrow. It is an inescapable reality," said Saraqib-based teacher Mohsen al-Jaddou.
The issuance of the new banknote "is a provocative act intended by the regime to assert that it still exists and is still the ultimate authority", he told Diyaruna.
The boycott might succeed in villages and small towns outside major commercial centres, whose populations depend on agriculture, he said, but not in commercial or heavily populated areas, where it will undoubtedly prove difficult.