The Syrian Democratic Forces (SDF) released 221 detainees who hail from the northern towns of Manbij and al-Tabqa on the eve of Eid al-Fitr (June 23rd), in what has been widely hailed as a move to restore regional harmony.
During the respective battles to liberate the two cities, the detainees had been charged with joining or collaborating with the "Islamic State of Iraq and Syria" (ISIS), but have now been cleared of taking part in the group's crimes.
The decision to free them is being hailed as a move to foster co-existence among the inhabitants of the area, giving youth who had been forced or deceived into supporting ISIS a chance to reclaim their lives.
The reconciliation committee, in co-operation with senior tribal leaders in the region, mediated with the SDF and Asayesh forces to secure the release of 111 detainees from Manbij, said committee member Imad al-Sheikh Ali.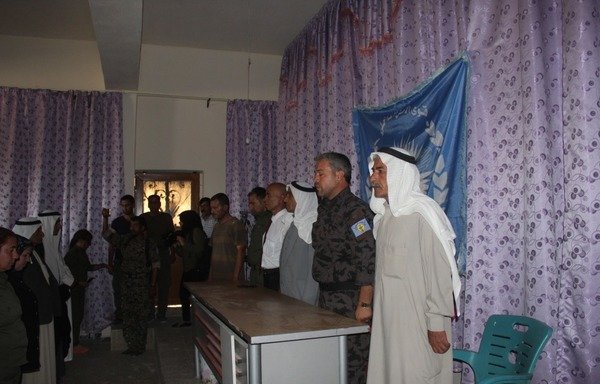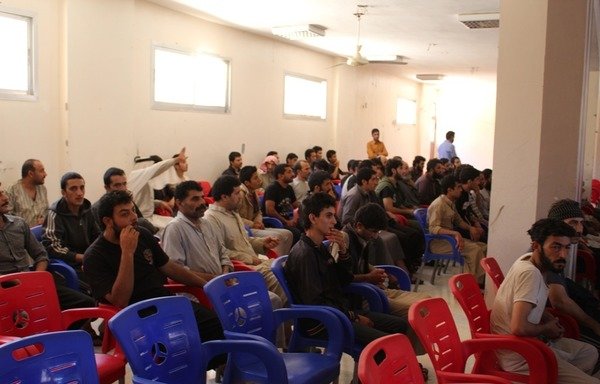 "The detainees had been imprisoned on various charges during the days when the city was occupied by ISIS," he told Diyaruna, noting that "none of those released have blood on their hands".
Their release is in the interest of the city, he said, and will help to foster co-existence by eliminating any chance that those seeking to sow discord between the tribes and the SDF will portray the detentions as targeting specific tribes.
Mediation efforts
A meeting before Eid al-Fitr between a number of tribal leaders and members of the Civil Administration culminated in the release of the detainees, Ali said.
Mediation efforts had previously succeeded in securing the release of a number of youth at the beginning of Ramadan, he added, noting that the mediation committee will follow up on those youth.
"The release of the youth detained by the SDF in al-Tabqa and Manbij is a positive gesture that coincided with the advent of Eid al-Fitr and was well received by local residents," said al-Tabqa tribesman Mahmoud al-Ghalmash.
Al-Ghalmash expressed his hope that the sentences the youth had already served "had given them sufficient time to re-examine their views", stressing that most were drawn to ISIS for financial reasons or were forced to join.
"Only a few of them joined willingly, and even those were deceived into thinking they were acting in the name of religion and Islam by the group's cheap provocative propaganda," he told Diyaruna.
Prisoners from al-Tabqa, 110 in total, were released in a small ceremony held at the headquarters of al-Tabqa Civil Council, attended by council representatives and senior tribal leaders in the region, al-Ghalmash said.
"None of those released have blood on their hands," he stressed, noting that some have expressed their willingness to join the ranks of the SDF and fight ISIS.