When Leefa set out from Indonesia for al-Raqa, the Syrian stronghold of the "Islamic State of Iraq and Syria" (ISIS), she says she thought she was headed to an earthly paradise for the faithful.
She and her family imagined being surrounded by true believers and expected free healthcare and jobs paying salaries they could only dream of in Indonesia, the world's most populous Muslim-majority country.
But now, as ISIS battles to defend the city, Leefa and 15 other Indonesians are among thousands who have fled.
They are sheltering at a camp for the displaced in Ain Issa, 50 kilometres north of al-Raqa, waiting to learn their fates as the Syrian Democratic Forces (SDF) advance inside the city.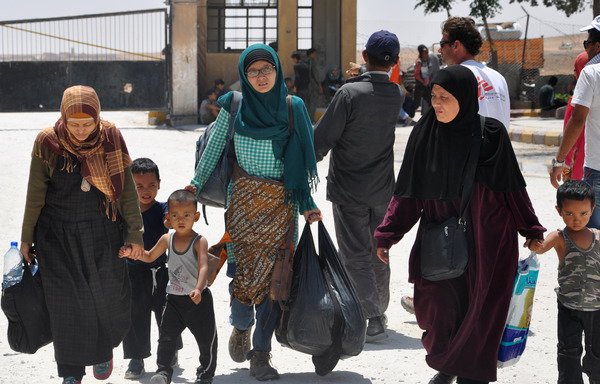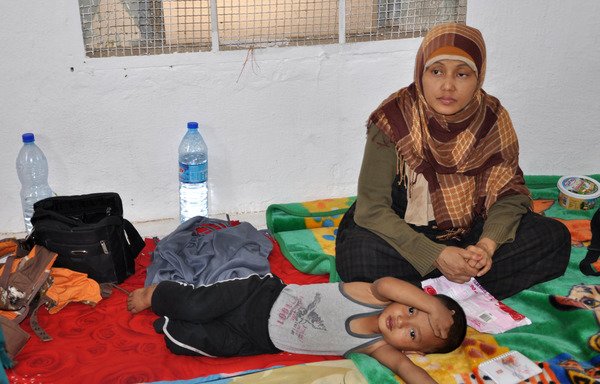 Leefa, 38, and her compatriots, who speak only fragments of Arabic, admit they chose to travel to ISIS territory, having learned about the so-called "Islamic state" and the benefits it purported to offer its supporters via the internet.
"I have health problems, I need an operation in my neck and it is very, very expensive in Indonesia," she said, adding that she was drawn to the ISIS bastion by her faith and by claims that the medical care is "all free, all free".
'Everything is lies'
Leefa explains haltingly that she was in contact with ISIS elements in Syria over the internet, who told her that those who made it to al-Raqa would be reimbursed for their tickets and would enjoy good lives.
But upon arrival, they found the situation harshly different from their expectations.
Leefa discovered the operation she needed was not free after all, and went untreated.
"Everything is lies," said 19-year-old Nur, another of the Indonesians at Ain Issa, noting that inside ISIS-controlled territory, everything was not as they had been led to believe it would be.
Nur said she and her family expected the male relatives among the group to have jobs. But when they arrived, they were told that all men were obliged to join the ranks of ISIS as fighters.
The men of her family were later imprisoned, she said.
Nur also said she was constantly pursued by ISIS fighters seeking to marry her.
"Many men come to my house and tell to my father, I want your daughter," she said, adding that her brother was even stopped by a stranger in the market in al-Raqa, who asked him "do you have some girl or some sister, I want a wife".
"Everywhere they talk about women," she said bitterly.
'They were tricked'
The stories told by members of the group, among them eight women, three children and five men, are impossible to confirm.
But they match accounts by some other foreign escapees from ISIS territory who describe being seduced by online depictions that differed vastly from the reality they discovered upon arrival in the group's self-declared "caliphate".
The SDF fighters now advancing in al-Raqa are interrogating the members of the Indonesian group but expect to free them, said Ain Issa camp official Fayruz Khalil.
"From what I understood from them... they were tricked," she said.
"They discovered that the picture ISIS has painted for them was false," she added. "For the last 10 months they were trying to leave, but they only managed in the last few days to flee."
The SDF plans to send the group of Indonesians over the border to the Iraqi city of Erbil and hand them to the Indonesian embassy.
According to Indonesian authorities, around 500-600 Indonesians are believed to be in Syria at present. Around 500 more have sought to reach Syria but were deported before reaching ISIS territory.