Security
|
2017-01-11
Number of ISIL youth recruits has gone down: Diyala police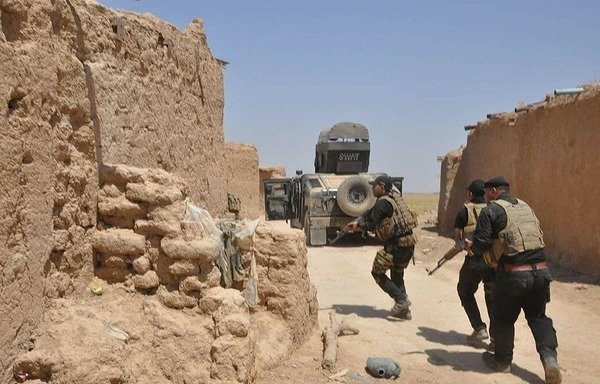 The number of Diyala province youth enrolled in the ranks of the "Islamic State of Iraq and the Levant" (ISIL) in 2016 has gone down compared to previous years, the Diyala police said.
Local officials attributed the decline to growing popular rejection of ISIL's practices and increased awareness of the falsity of its claims, as well as increased security .
"The year 2016 witnessed great achievements in the province in terms of fighting terrorism and crime," Diyala police media director Col. Ghaleb al-Attiyah told Diyaruna.
"We were able to dismantle 26 terrorist sleeper cells and networks in various areas in northern and eastern Diyala and south of Baquba [the provincial capital]," he said.
Those cells included "400 wanted terrorists", he said, adding that only a small proportion of them were children or teenagers "unlike in past years".
"In the years 2014 and 2015, the group was able to lure and recruit dozens of children and teenagers, taking advantage of the fact that we did not have any security or criminal information about them in our database," which made the task of tracking them more difficult, he explained.
"Despite this, we were able to arrest a large number of them who confessed to having received training on the manufacture of explosives, committing assassinations and launching suicide attacks," he said.
Last year, however, the Diyala police recorded the arrest of "only a few terrorist teenagers", he added.
Counter-terrorism education
The decline is due to a number of reasons, he said, most notably the increased rejection by residents of ISIL after the truth about its crimes and the falsity of its claims was exposed.
The security and government institutions' adoption of counter-extremism education programmes also had a major impact on correcting the misconceptions about extremist groups, especially among the youth.
These programmes prevented young people from being easily deceived by ISIL, al-Attiyah said.
All national efforts aimed at fighting the psychological war that terrorists are waging and their efforts to spread rumors and lies, will continue, he said.
Over the past year, "we have contributed to returning more families displaced by ISIL to their homes", he said, and more will soon be coming back.
"In the coming days, about 200 families will return to the areas of Hamrin, Saadiya and al-Muqdadiyah, and we hope to see an end to the entire displacement [crisis] in this new year," al-Attiyah said.
Sadiq al-Husseini, head of Diyala provincial council security committee, said that "ISIL is no longer able to exploit children and adolescents in their terrorist attacks as they previously did".
ISIL largely depended on young people to "carry out its most heinous crimes in Diyala", he said. "But arrests, especially in recent months, have shown a decline in their numbers."
Difficulty recruiting youth
Documents and correspondence between ISIL elements in which they stress that they are facing difficulties recruiting new elements within their ranks, were found in the caches and hideouts that security forces have uncovered, especially in the Hamrin Mountains area, al-Husseini told Diyaruna.
"Residents, especially in the liberated areas, do not want the tragedies and horrors they have suffered at the hands of ISIL to repeat themselves," he said.
"They have become well aware of terrorism and refuse any attempts to mislead their children and manipulate their emotions and minds," he added.
Youth recruitment by ISIL in Diyala should be a thing of the past, Iraqi MP for Diyala province Nahida al-Daini told Diyaruna.
The province's security witnessed a significant improvement accompanied by a decline in enrollment numbers within the ranks of ISIL, particularly among the youth, she said.
"Local residents have lived a bitter experience and learned the reality of terrorism," she said. "Today, they support the rule of law and order and support security forces in their plans to eliminate all ISIL's hideouts and sleeper cells."
Mohammed Yasin, of Diyala's town of Saadiya, expressed support for the security forces in their fight against terrorism.
"ISIL displaced us and committed crimes against us. Thanks to God and the security forces we have returned to our homes and now live in stability and tranquility," he told Diyaruna.
"My three children and I, and all the people of Saadiya are united in maintaining the town's security," he said. "We will not allow ISIL to establish a foothold or influence our youth."