The US State Department last month updated its terror group designation of al-Nusra Front (ANF) to add new aliases the group is using, namely Fatah al-Sham Front (FSF).
These actions "notify the US public and the international community that al-Nusrah Front remains actively engaged in terrorism under the name Fatah al-Sham Front", the State Department said in a November 10th statement.
"Designations of terrorist individuals and groups expose and isolate organisations and individuals, and result in denial of access to the US financial system," it added. "Moreover, designations can assist or complement the law enforcement actions of other US agencies and other governments."
The move came as the US Treasury Department added four al-Qaeda leaders to its sanctions list: Syrian national Jamal Husayn Zayniyah, Saudi national Abdallah Muhammad bin-Sulayman al-Muhaysini, Jordanian national Ashraf Ahmad Fari al-Allak and Macedonian national Abdul Jashari.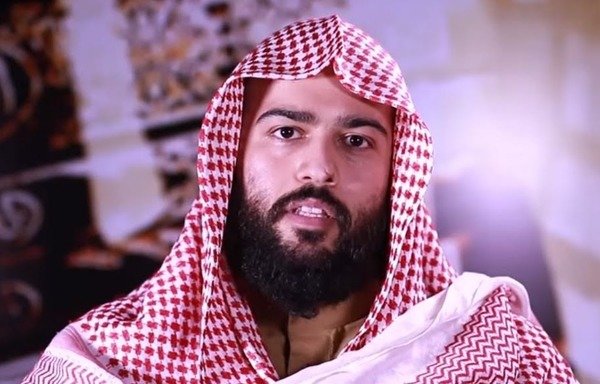 The new designation "was expected, despite ANF's attempt at disinformation by changing its name to Fatah al-Sham Front and announcing its split from al-Qaeda ", said strategic analyst Maj. Gen. Yahya Mohammed Ali, a retired Egyptian military officer.
"It is like a snake that sheds it skin, as its danger will always be there," he told Al-Mashareq, noting that the ideological basis on which it was founded, salafi jihadism, remains the same despite the group's re-branding attempt.
"The [name change] was clearly a mere attempt to evade US and international sanctions and also the war on terrorism currently being waged by the international coalition," Ali said.
The new designation reflects the overwhelming international will to eradicate terror groups, regardless of the names they operate under, he added.
This is particularly the case in light of the atrocities they are committing in Syria and Iraq and the spread of their danger to most countries of the world, Ali said.
The international coalition requires "legal grounds to deal with terror-designated groups, so it is imperative to have such a decision, that was issued only after a wide-scale intelligence operation that covered the group's activities on the ground and its alliances", he added.
This included an examination of its sources of funding and methods of recruiting fighters from inside and outside Syria, he said.
ANF's activities have not changed
Before changing its name to Fatah al-Sham Front, ANF tried to give the impression it was unsullied by the takfiri ideology espoused by groups such as the "Islamic State of Iraq and the Levant" (ISIL), said Syrian journalist Mohammed al-Abdullah.
This was out of the group's "desire to win over Syrian public opinion to ensure it remains on Syria's future political map", he told Diyaruna.
ANF sought to present itself to the outside world as a moderate group, but its essential nature and the principles on which it is founded are entirely different from what it is promoting, he added.
The strongest evidence of this lies in ANF's actions, regardless of what name it operates under, against civilians in the areas under its control, as the restrictions it has imposed are no different from those imposed by ISIL, he said.
These include "the suppression of freedoms and prevention of the establishment of any armed group that opposes its views", al-Abdullah said.
They also include a clampdown on civilians under the pretext of the application of sharia and restrictions imposed on journalists, to the point that there is not one journalist or media activist left in the areas controlled by ANF, he said.
Freezing the assets of ANF leaders
"The important part of the decision is the freezing of the assets of certain ANF leaders, including Saudi preacher Abdallah Muhammad bin-Sulayman al-Muhaysini," said Sheikh Nabil Naim, a founding member of the Islamic Jihad in Egypt who has since renounced extremist ideology.
Al-Muhaysini has exploited his position as a preacher to promote jihad in Syria, despite his repeated denials of joining ANF, Naim told Diyaruna.
"However, his relationship with ANF leaders, and with al-Qaeda leaders in general, is quite clear," he said.
The other three individuals designated by the US Treasury are prominent ANF leaders who have a considerable ability to raise funds globally, he added.
Freezing the assets of these four individuals and adding them to the sanctions list would "impede ANF's operations to secure financing", he said.
The group is in desperate need of funds as a result of the clampdown and blockade imposed upon it, which have degraded its ability to purchase weapons, finance operations, recruit fighters and bring them into Syria, he said.
The imposition of sanctions is significant in that the four designated ANF leaders are of different nationalities, Naim said.
This confirms "that ANF is not considered an armed Syrian opposition group, but rather a global terrorist group whose elements are of various nationalities ", he said.
In this way, it resembles "any other terrorist group, and al-Qaeda in particular, who has in its ranks fighters from all around the world", he added.