Despite the many challenges facing the education sector in the Anbar provincial cities of Ramadi and Fallujah, students returned to their desks at the beginning of October after a two-year hiatus, officials tell Diyaruna.
During the rule of the "Islamic State of Iraq and the Levant" (ISIL) in the two cities, the group imposed its own curriculum steeped with violent ideology, they said. As a result, many parents refused to send their children to school.
The Iraqi government restored control over the two cities following fierce battles that culminated in the liberation of Ramadi in December and Fallujah in June.
Since then, intense campaigns have been launched to restore stability and services before displaced residents return.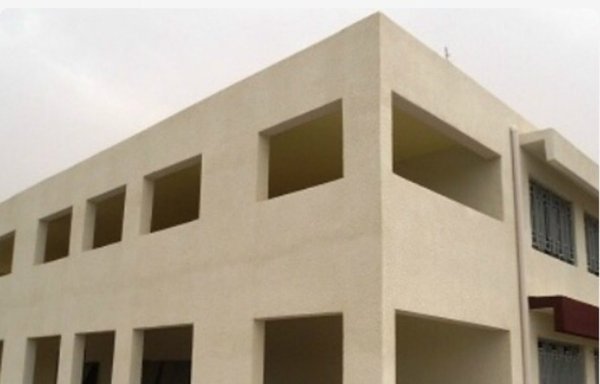 Schools reopen despite challenges
Anbar's local government was able to overcome many challenges that stood in the way of education, allowing the new school year to start on time, Anbar provincial council member Athal al-Fahdawi told Diyaruna.
"The main problem facing the first school year in Ramadi after ISIL's defeat are the school buildings, as Ramadi alone lost 39 schools that were completely destroyed in the battles," he said.
Meanwhile, damages to remaining schools ranged from 30 to 90%, he added.
In Mosul, more than 50 schools were destroyed after ISIL took control of the city.
"The province overcame this problem by merging more than one school in one building," he said, leading some buildings to house students from four or five different schools in consecutive shifts, reducing school hours for each to no more than three hours per day.
Another challenge was the shortage of teachers, as some of them were displaced and have yet to come back, al-Fahdawi said, adding that areas such as al-Khalidiya island, al-Tash and al-Ankur have still not been fully cleared of war remnants and are not safe for the return of displaced residents.
The directorate of education in the province took some measures to compensate for the shortage in teaching staff, he said, including implementing administrative transfers between the province's different schools.
ISIL teachers face trial
Teachers who co-operated with ISIL during its control of the province will face "a fair trial and imprisonment", al-Fahdawi said.
"Security forces have already arrested a number of those teachers while liberating the cities of Ramadi and Fallujah," he said. "They were arrested on charges of collaboration with a terrorist organisation."
The directorate of education in Anbar also will terminate any teacher proven to have co-operated with ISIL or convicted on terrorism charges in accordance with Article 4 of Iraq's Anti-Terrorism Law.
"There is no place for extreme and terrorist ideas in the future of Anbar province," he said.
"The new generation should be brought up on the values of tolerance, fraternity and acceptance of others," he added.
Rehabilitating schools
The Iraqi Ministry of Education recently completed the rehabilitation of a number of schools in the areas liberated from ISIL in Anbar province ahead of the start of the new academic year, said ministry spokeswoman Hadeel al-Amiri.
"The ministry has rehabilitated 79 schools in Ramadi and 50 more in Fallujah and [nearby] al-Saqlawiyah," she said.
In Fallujah, schools were rehabilitated in the northern neighbourhoods of al-Shorta, al-Dobbat and al-Hai al-Askari and have already started welcoming back students for this school year, according to Fallujah mayor Issa al-Sayer.
"Local authorities in the district are currently working to rehabilitate other schools scattered in the southern neighbourhoods of the city, in order to get them ready to receive students at a later time this year," he told Diyaruna.
"Education and knowledge are the best response to terrorism, ignorance and injustice," al-Amiri said.