Although the Iranian regime remains secretive about its involvement in the Syrian conflict, new evidence has surfaced about the growing level of its engagement, experts tell Diyaruna.
As the war approaches its sixth year, Iran has quietly bolstered the number of forces fighting in support of the Syrian regime under the leadership of its Islamic Revolutionary Guard Corps (IRGC), they say.
"Information coming from the capital, Damascus, confirms the existence of a large secret headquarters that directs the special operations carried out by IRGC units and groups of fighters of various nationalities," said Mohammad al-Baik, an activist with the co-ordination committee in Eastern Ghouta, Damascus.
These fighters come from Lebanon, Iraq, Afghanistan, Pakistan and China, he told Diyaruna.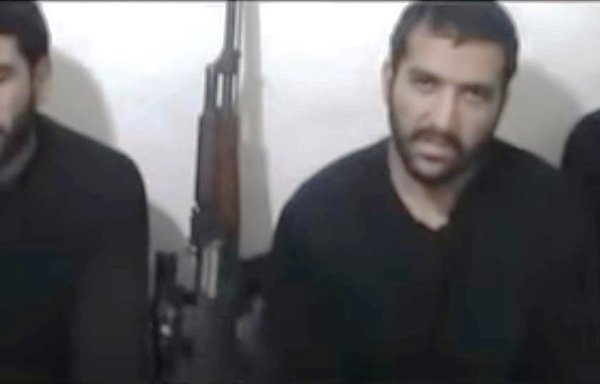 In addition to its Damascus headquarters, he said, Iran has "other headquarters and centres scattered in more than one area", including Sayyida Zainab in Damascus province, Latakia and Baniyas in Tartus province.
Al-Baik's assertions mirror those set forth in an August 30th report by the Daily Mail Online revealing that Iranian forces have a base in Syria.
According to the report, IRGC-affiliated armed groups are being overseen from a headquarters building near the airport in Damascus, which also is used to hold cash flown in from Tehran and intelligence and counter-intelligence operations.
The report estimates the number of Iran-backed troops fighting in Syria at 60,000, of whom 15,000 are Iranian and 45,000 are of other nationalities.
Evidence of Iranian mercenaries
During the course of the fighting in Syria, al-Baik said, opposition groups have detained many mercenaries who answered to Iran, and have been able to document the bodies of slain Iran-backed fighters in video recordings.
Al-Baik said he had been accompanying the Farouq Brigade, an armed group fighting under the banner of the Free Syrian Army, when it detained a unit of IRGC troops in rural Damascus.
The group comprised an officer and five others, he said, adding that he heard the officer admit the existence of a large IRGC command centre in Damascus.
The officer was not able to give its specific location, he added, because he was not familiar with the names of areas in Syria, but revealed that the headquarters housed a large group of Iranian officers of various ranks and service branches.
Various Iran-affiliated groups have been identified on the ground during and after battles and through the monitoring of communications and online accounts, he said, particularly when deaths are announced.
Sectarian intervention
"The only aim of the presence of IRGC in Damascus and other parts of Syria is to intervene directly in Syrian affairs, and stand by the current regime and ensure its survival and the continuity of the interests of the IRGC in Syria," said Syrian journalist Mohammed al-Abdullah, who has been covering the conflict.
The Iranian intervention in Syria and other countries in the region takes "the form of sectarian intervention", he told Diyaruna, explaining that troops move in on the pretext of defending holy sites and shrines.
This mobilisation began in Lebanon and Iraq and has since expanded to other countries such as Pakistan and Afghanistan, he said.
Inevitably, he said, this massive mobilisation of Shia mercenaries spawned a Sunni mobilisation, "giving military operations in some areas a sectarian character".
IRGC-affiliated military groups have been given distinctively sectarian names to assert their sectarian identity, he added.
Groups headed by IRGC
It is not surprising that the IRGC would have a large command centre in Damascus, said Fathi al-Sayyed, an Al-Sharq Centre for Regional and Strategic Studies researcher who specialises in Iranian affairs.
The information seems logical, he told Diyaruna, despite "some questions on how the data on the shape and size of the headquarters was leaked".
It is entirely possible, he added, that "the IRGC command allowed this information to leak, or at least part of it, to prove its existence".
Iranian groups present in Syria include the Badr Brigade and the IRGC, he said, adding that there also is a heavy Iranian presence with a number of Iraqi groups, such as Liwa Abou al-Fadhl al-Abbas and Asaib Ahl al-Haq.
Though it has been able to recruit a large number of mercenaries to fight in Syria, he said, Iran never sought to form units mixing different nationalities.
This was to ensure there would be no tension between the groups and to keep a firm grip on them, he said, adding that they are headed by IRGC officers who direct military operations and communicate with the Iranian command in Damascus.